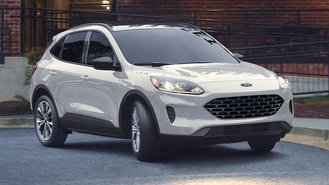 Because of the semiconductor shortage, new car prices are higher than ever. If that wasn't bad enough, consumers shopping for a new car are sure to find incredibly high destination charges. These fees that automakers charge consumers for shipping vehicles across the country are passed onto buyers. These figures vary by vehicle type. As new data from Edmunds reveals, new car prices aren't the only things on the rise, as automakers have rapidly increased their destination fees.
Across the board, the majority of automakers have bumped up their destination fees. Ford and Porsche are tied for having the largest destination fee increases with an average of 29%. Hyundai, Stellantis, and General Motors follow shortly behind with an average increase of 20%.
On average, Ford buyers are looking at paying a destination fee of $1,393 and Porsche buyers will fork over $1,350. These figures, though, pale in comparison to Stellantis, which charges an average destination of $1,573 for vehicles from Dodge, Jeep, and Ram. Looking to purchase a new 2022 Jeep Grand Wagoneer? You'll have to pay a $2,000 destination fee. Looking at the entire industry, Stellantis had the highest destination charge with an average price of $1,573.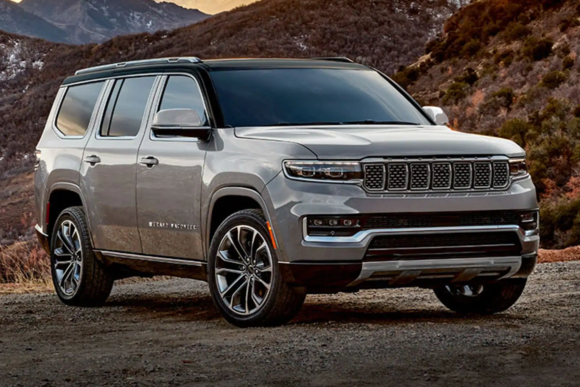 When comparing current destination charges to ones from 2017, the average went up by 12%. But that figure is lower thanks to BMW, which actually saw its destination fees drop by 17%. Without the German luxury brand, the average would be much higher. As a quick comparison, the, 2017 Ford Escape carried an $895 destination fee, while the 2022 Escape has a $1,245 destination fee.
A report from Cox Automotive points toward a few reasons for the drastic increase in destination fees. The report claims that vehicle transportation costs have risen since 2019, as the carrier cost per mile has gone up 18% from 2019 to 2021. The rise in transportation costs is because of a lack of carriers that were caused by COVID-19, increased demand for transporting wholesale vehicles farther distances, and higher fuel prices.
With more consumers purchasing vehicles digitally, the average vehicle is traveling further than before to buyers. The report states that the average vehicle traveled 460 miles in the third quarter of 2021 compared to 224 miles in the first quarter of 2020. A gallon of diesel in October 2021 was roughly $1.30 more expensive than October 2020. These two issues alone can explain why destination fees have gone up, but the shortage of carriers throws an even larger wrench into the situation. These factors aren't going to change soon and when the chip shortage resolves, the transportation supply chain will be taxed even more as more vehicles will be rushed to dealers.
While one would expect high new vehicle prices and high destination charges would stop buyers from purchasing a new vehicle, that's not the case. With all of the issues, new car prices are likely to come down before destination fees.
Explore the Best New Car Deals
Pictured: 2022 Ford Escape (Top), 2022 Jeep Grand Wagoneer (Middle)