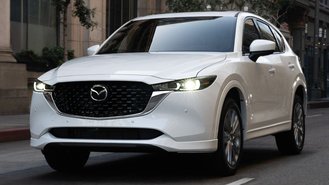 Ever since Mazda introduced the compact CX-50, questions and rumors about the CX-5's future have surfaced. Having two similar SUVs in one segment doesn't make much sense for Mazda. Now, Australia's CarExpert claims that Mazda is "not sure" about the next generation of the CX-5.
The outlet claims that Mazda hasn't confirmed details on whether the CX-5 will receive another generation amidst the brand's plans to introduce new SUVs. While the upcoming SUVs will be midsized options, the CX-5's future is reportedly up in the air.
"I'm not sure whether we are going to introduce a CX-5 or not, so I can't give you any details, Mitsuru Wakiie, the Mazda CX-5's current program manager told the outlet.
It's hard to know what Mazda will do with the CX-5 and the outlet's report is light on details. Usually, automakers don't provide information on future products, so we're not surprised to hear that Mazda wasn't willing to give the outlet anything concrete about the SUV's future. It is surprising that Wakiie said that he is unsure of what's going on with the CX-5, since he is the vehicle's program manager. Most of the time, automakers will simply decline to comment or say that they don't talk about future products. But we could be reading into things.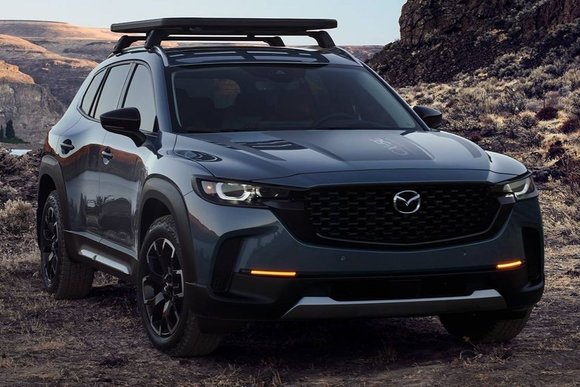 The CX-5 was Mazda's best-selling vehicle in the U.S. last year. It accounted for 151,594 units sold. The CX-30 was the second best-selling model with 52,808 units sold. The midsize CX-9 SUV came in third place with 34,580 units sold. The CX-50 landed further behind with 21,329 units sold, though the SUV wasn't available for the entire 2022 year.
While one would assume that the CX-50 is a more rugged version of the CX-5, the differences are more pronounced than that. The two SUVs ride on separate platforms. The CX-50 utilizes the same platform as the CX-30, while the CX-5 rides on the older sixth-gen platform. The CX-50 also has slightly more ride height and a slightly larger cabin.
One reason why everyone thinks the CX-5 will be discontinued is because Mazda did something similar with the CX-3 and CX-30. Once the CX-30 arrived, the CX-3 was living on borrowed time and was swiftly discontinued. The current CX-5 was introduced in 2017 and received a facelift in 2022. So, if Mazda's thinking about coming out with a new generation or discontinuing the model, we should hear about the SUV's fate soon.
Source: CarExpert