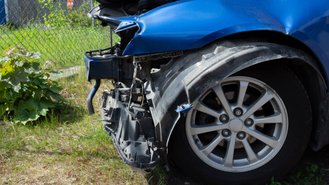 Numerous studies have found that women are at greater risk of injury in automobile crashes than men, but a new study from the Insurance Institute for Highway Safety (IIHS) sheds some light on why that's the case. While one might assume that physical differences between men and women would explain why women suffer more serious injuries in an accident, the IIHS' study found that vehicle choice is a major factor. Women, more than men, tend to drive smaller, lighter cars.
To gather its data, the IIHS looked at injuries that men and women suffered in police-reported tow-away front and side crashes from 1998 to 2015. In automobile accidents involving a front crash, women were three times as likely as men to experience a moderate injury, which includes things like a concussion or a broken bone. Women were twice as likely to suffer a serious injury like a traumatic brain injury or a collapsed lung. In side crashes, both men and women were equally likely to suffer a moderate injury, while women were roughly 50% more likely to suffer a serious injury.
The IIHS found that there was one explanation for higher injury rates for women – vehicle choice. When men and women were involved in an accident behind the wheel of an SUV or a minivan, injury rates were roughly equal between the two. The majority of women – around 70% ­– though, crashed in passenger cars compared with just 60% of men. More than 20% of men were involved in an accident when driving a pickup truck, while that was the case for less than 5% of women. In general, men tended to be behind the wheel of a heavier vehicle than women when they crashed. Heavier, larger vehicles offer more protection than smaller, lighter cars.
In two-vehicle front-to-rear and front-to-side accidents, the IIHS found that men were more likely to be driving the striking vehicle. Drivers in the striking vehicle are at a lower risk of injury than the struck vehicle in these types of accidents. This could account for the crash outcomes between men and women.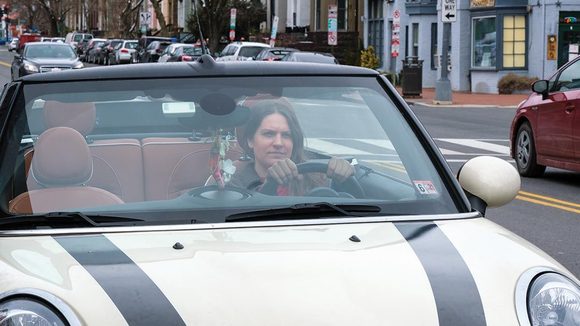 Overall, the IIHS' study found that women are 2.5 times as likely to suffer a moderate leg injury than men and roughly 70% more likely than men to suffer a serious leg injury. "The numbers indicate that women more often drive smaller, lighter cars and that they're more likely than men to be driving the struck vehicle in side-impact and front-into-rear crashes," says Jermakian. "Once you account for that, the difference in the odds of most injuries narrows dramatically."
The discrepancy between injuries in automobile accidents for men and women has brought attention to the need for new crash-test dummies. Up until 2011, all crash-test dummies were designed after men. The recent switch to include female-sized dummies has allowed both men and women to benefit from improved safety regulations.
While small cars come with all of the latest safety features, larger vehicles that are heavier tend to be safer because of physics. A large pickup truck will always fare better in an accident than a compact car. The downside to larger vehicles is that they cost more than smaller cars. With new cars costing more money than ever before, pricing is the most important factor for the majority of new car buyers. A Mazda3 sedan starts at $21,645 with destination, while the midsize CX-9 is priced at $37,235. That's a massive difference to get a safer vehicle.
While consumers may not be able to stretch their budget to be able to afford a more expensive vehicle, there is one thing to look out for when buying a new vehicle. The IIHS claims that vehicles with a "Good" rating in the side-impact crash tests benefitted both men and women when it came to moderate injuries. Vehicles that earned a "Good" rating in the tests benefited women much greater than men in accidents where serious injuries were likely to occur.