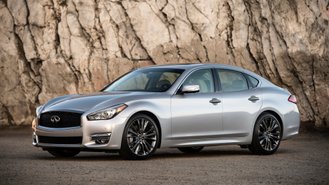 The sedan massacre at the hands of SUVs and crossovers continues as the Infiniti Q70 luxury sedan has been discontinued for the 2020 model year. The Japanese automaker confirmed the news to Motor Authority.
Sales of the Q70 have suffered immensely as consumers continue to purchase SUVs in large numbers. In September, the Q70 sedan accounted for just 149 units sold, down 60 percent from last year. The QX60 was Infiniti's best selling-vehicle last month and accounted for 2,431 units sold. So the Q70 wasn't exactly popular.
The large sedan was one of the few Japanese options in the segment, competing against the like of the Mercedes-Benz S-Class, BMW 7-Series, Audi A8, and Lexus LS. Infiniti offered the 2019 Q70 in two trims: base and L. The latter was a stretched variant with more interior space, especially for passengers in the back. Two engines were available, including a 3.0-liter V6 and a 5.6-liter V8. Both rear-wheel drive and all-wheel drive were offered.
With the decision to discontinue the Q70, Infiniti will only have one sedan in its lineup: the Q50. Sales of that sedan aren't too bad, as the brand managed to sell 1,635 units of the vehicle in September, but overall, it's not doing as well as it was last year. Infiniti, though, recently made some changes to the Q50's lineup, too, as it cut the base 2.0-liter turbocharged engine from the line earlier this year.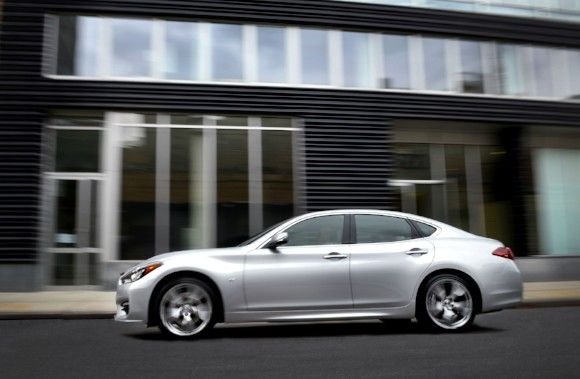 Infiniti's had a large sedan with a V8 in its lineup since the late '80s with the Q45. With crossovers and SUVs continuing to be so popular, it doesn't look like Infiniti's in a rush to fill the large sedan's void anytime soon. If anything, it's more possible that the brand would come out with a new crossover or an electric vehicle before a replacement for the Q70.
At this year's Pebble Beach Concours d'Elegance, Infiniti announced a new QX55 crossover that would be based on the compact QX50. While we haven't seen anything concrete on the upcoming QX55, it's expected to go on sale in summer 2020.