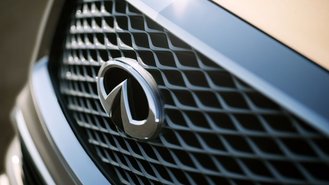 At this year's New York Auto Show, Infiniti took the wraps off of the QX80 Monograph – a full-size concept SUV that the automaker claimed would portray where the QX80 was heading in the future. While the majority of automakers choose to save their most important reveals for large auto shows like Los Angeles, Geneva, or Detroit, Infiniti is planning to go big later this November at the Dubai International Motor Show where the automaker will reveal the 2018 QX80.
Before the official unveiling of the new QX80 next month, Infiniti released a few teaser images of the SUV. While were looking forward to seeing the upscale boxy design from the QX80 Monograph Concept again, the few images that the automaker released makes it look like the new QX80 takes more inspiration from the current QX60 crossover than the concept we saw earlier this year.
The extremely thin headlights from the concept didn't make it onto the vehicle, while the chunky, trapezoidal grille didn't make the cut either. Instead, the headlights and the front grille follow a similar design cue from the QX60 and QX30. There is some good news, though, as the lower end of the front fascia retains a large singular trim piece – just like on the QX80 Monograph concept.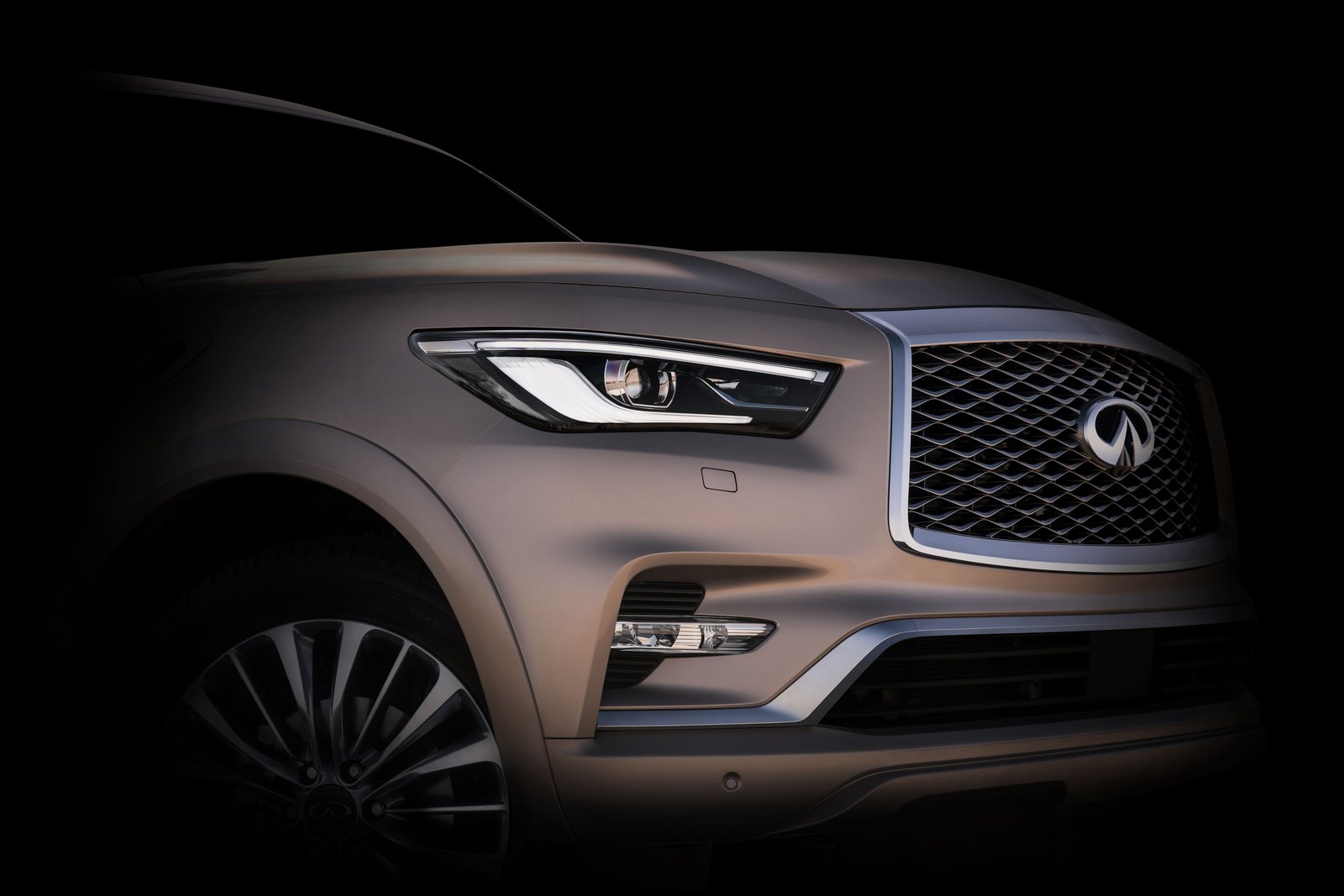 The only other item that we can clearly see are the upcoming SUV's rims, which look like a slight modification from the previous QX80's. Other than that, expect the new QX80 to come with loads of premium touches, including leather and a lot of chrome.
We expect to see a few more teasers of the QX80 before its official debut next month.