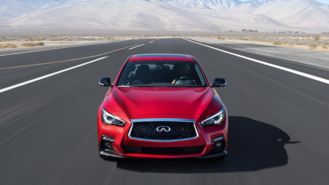 The 2018 Infiniti Q50 will usher in a host of new driver assistance technologies and other updates later this year as it tries to lure in fans of rival luxury sedans.
Introduced in 2013, the Q50 shown this week at the Geneva Motor Show finally got some styling changes, although they're mostly limited a revised grille and new bumpers and lights, as Motor Authority reported. They're easy to miss if you don't study the car too much.
Alterations are similarly modest inside, where a new material covers the instrument panel surround and the options list is expanded to include more wood accents. But the basic design remains, so those familiar with the current sedan shouldn't be alienated by this updated version.
Engines, updated last year with the addition of a 2.0-liter turbo four and two 3.0-liter turbo V6s, are also unchanged.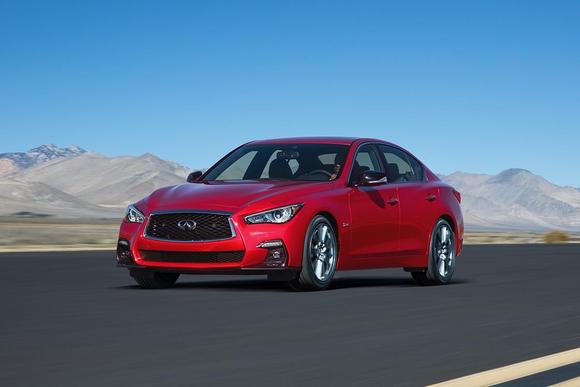 The big change comes from the addition of Infiniti's new ProPilot driver assistance system. It bundles systems such as adaptive cruise control, a lane-departure prevention and a blind-spot monitor that will do more than just warn of oncoming traffic. The company claims it's a self-driving technology, likely similar to systems currently offered by the likes of Mercedes-Benz and Volvo. ProPilot is significant, however, because it's set to be offered on other Nissan products in the future, such as the next-generation Leaf.
If driver assistance systems are important to you and your possible Q50 purchase, it might be worth waiting until the 2018 model goes on sale this fall.