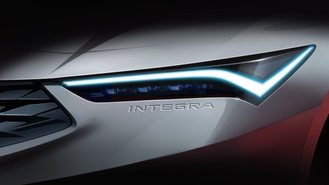 While the Acura NSX Type S will be garnering a large amount of attention at the upcoming Monterey Car Week, the automaker dropped another large piece of news at the show: the Integra nameplate is coming back for 2022. Acura announced the news via drones at Monterey Car Week, using the flying machines to reveal the silhouette of the upcoming vehicle.
Acura didn't provide a lot of information on the upcoming Integra beyond confirming that the vehicle will return as an upscale compact vehicle. Additionally, Acura claims the vehicle will have the same fun-to-drive character as the old model.
"The Integra is back," said Jon Ikeda Vice President and Acura Brand Officer. "I'm thrilled to say Integra is returning to the Acura lineup with the same fun-to-drive spirit and DNA of the original, fulfilling our commitment to Precision Crafted Performance in every way – design, performance and the overall driving experience."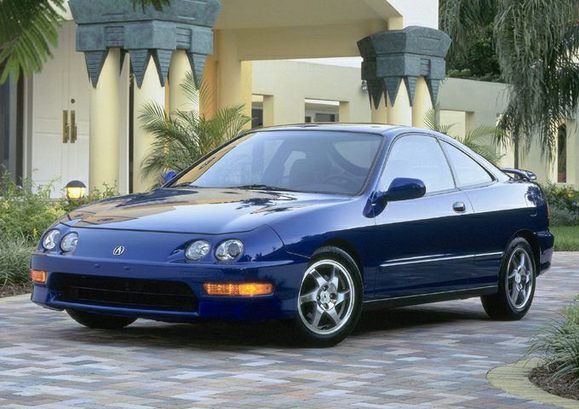 At the same time as the official announcement, Acura released a teaser photo of the upcoming Integra's front end. The compact vehicle will wear Acura's sharp headlight design with an LED checkmark as the running light. Just like the original Integra, the new model will have "INTEGRA" written underneath the headlight. We can also see an aggressive grille and sharp design features on the hood and front bumper.
At this point, we don't know a lot about the 2023 Integra. Acura has done a great job hiding the vehicle from everyone as leaks, rumors, and prototypes have all been kept under wraps. Based on the silhouette of the new Integra that Acura showcased with the drones, we don't think the vehicle will replace the current ILX. The ILX is an entry-level four-door sedan, while the Integra looks like it could be an entry-level sporty hatchback or coupe. The new Integra could be another vehicle to help Acura expand on its lineup of high-performance Type S vehicles.
The original Integra came out in 1986 and was one of the first vehicles that helped Acura launch as an automaker. The Integra was available in both two- and four-door body styles and emphasized performance with a lightweight design and peppy engines.
The second-gen Integra came out in 1990. It entered the new model year with an updated design and the four-door body moving to a three-door design. When 1994 came around, the third-gen model (above) came out with the iconic design that the Integra is known for with round headlights and a sweeping silhouette. In 2002, Acura killed off the Integra in the U.S., moving to offer the RSX, though the automaker sold the Integra in other markets.