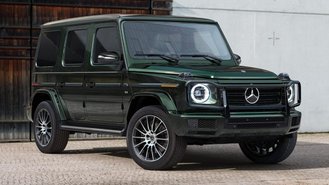 For years, the Mercedes-Benz G-Class has lived in a segment of its own. The boxy SUV delivers off-roading capability that matches the venerable Jeep Wrangler, but delivers that in a luxurious package with ludicrously powerful engines. You won't find anything else like the G-Class in any other automaker's lineup. Audi must be tired of that, because it's reportedly looking into building an all-electric SUV to be a direct competitor to the G-Class.
According to a report by Autocar, head bosses at Audi are looking to give the green light to an all-electric off-road SUV. The vehicle would be a direct competitor to the G-Class and the Land Rover Defender. Audi's latest concept, the Activesphere Concept, is said to be a good representation of the upcoming electric SUV.
For those not in the know, the Activesphere Concept is an odd concept that's very un-Audi-like. It's a raised SUV wagon-y thing that has rugged tires, air suspension, a streamlined bed cover, and radical styling. While the overall design of the concept makes it look like a sweeping wagon, it houses a massive rear window that can slide up, revealing a bed that's large enough to hold two e-bikes. It's Audi's way of looking into the future and trying to envision what an active vehicle would look like in the future.
Audi, interestingly, is looking to an entirely different platform than it currently uses for the off-road SUV. Instead of the brand's PPE platform or Volkswagen's upcoming SSP architecture, Audi is reportedly looking into using the truck-style ladder chassis that Scout uses. Last November, Volkswagen announced its new Scout brand that would focus on making all-electric off-roaders. The first prototypes from Scout are expected to land this year, so Audi's G-Class rival wouldn't be too far off in the future if it gets the green lights soon. Autocar claims that the rugged Audi has an expected arrival date of 2027.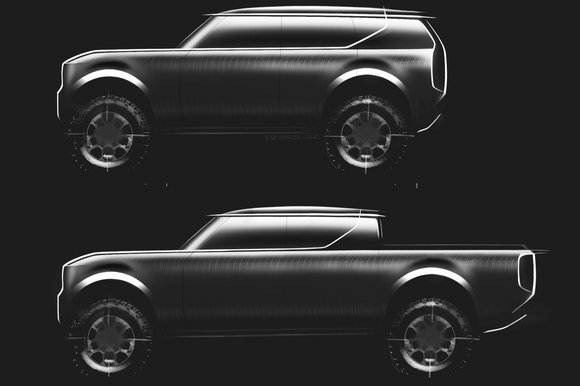 Autocar claims that Audi will be getting help from Magna, a vehicle manufacturing company that's based in Canada that builds the G-Class in Austria for Mercedes. Magna will reportedly be in charge of developing the batteries and electronics for Volkswagen's Scout brand and could even receive the contract to build 100,000 Scout EVs annually. The outlet states that Magna would even have the capacity to build 50,000 Audi SUVs per year.
While Audi doesn't sell any production vehicles that offer noteworthy off-roading capability, the German brand has become a force with its Dakar rally prototype that's called the RS Q E-Tron E2. It's an electric vehicle with a range-extender that's built to compete in the fierce Dakar Rally. So, Audi definitely has off-roading experience that involves EVs, plus there's the brand's rich rally car heritage.
If Audi were to nail its electric off-road SUV, it would certainly be competitive in a small segment. The G-Class and Defender are the only two purpose-built off-roaders in the luxury segment. The Defender might be a little too rugged for buyers willing to spend six figures on a vehicle, while Mercedes is struggling to keep up with orders for the G-Class. So, there's an opening in the segment for a new competitor.
Audi plans to introduce roughly 20 new electric vehicles by 2026 and the rugged off-roader could be one of them. We're not sure if it will be classified as an entirely new model or become a part of an existing nameplate.
Source: Autocar