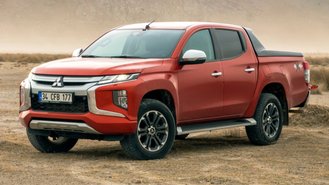 Pickup trucks continue to thrive in the U.S. Automakers have even created a new segment of small pickup trucks to appeal to more buyers. Brands that don't have a pickup for sale in the U.S. are taking notice and are thinking about entering the U.S. pickup truck market. Mitsubishi happens to be one of those brands.
According to The Drive, Mitsubishi is mulling over the possibility of reentering the U.S. pickup truck segment. "It's another one of those things we want to try to figure out," Mitsubishi Director for Product Planning in North America, Cason Grover, told the outlet at the launch of the Outlander PHEV. "We'd love to be able to do it."
While Mitsubishi doesn't sell a pickup truck in the U.S., it used to with the Mighty Max from the '80s. The Japanese brand sells the Triton pickup in Australia and Southeast Asia. For Mitsubishi, it would be easy for the automaker to bring global Triton to America, but the issue is the Chicken Tax.
The tax places a 25% tariff on trucks that are imported. It's part of the reason why foreign automakers choose to produce pickups in the country and why we don't get global trucks like the Volkswagen Amarok, Toyota Hilux, Nissan Navara, and Mazda BT-50.
"At the end of the day, we don't have U.S. manufacturing right now, and fundamentally the Chicken Tax is [an obstacle to importing pickup trucks]," said Grover. "You can't just wedge that [global Triton] into somebody else's plant over [here]."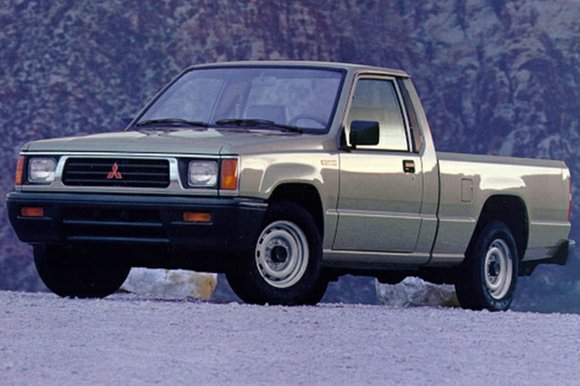 One way around the Chicken Tax and the fact that it doesn't have a manufacturing plant in the U.S. is for Mitsubishi to utilize its Renault-Nissan-Mitsubishi Alliance. Nissan has a plant in Mississippi where it manufacturers the Frontier. Mitsubishi and Nissan could expand the plant and use it to build a U.S. version of the Triton. Mitsubishi could also use the opportunity to explore a small pickup truck that would compete with the Ford Maverick.
"The [Ford] Ranger, the old Ranger, that was much smaller, had so much volume and was around so long," said Grover. "The Maverick really almost [does] what the Ranger used to do, being affordable."
A Maverick competitor isn't too far out of the realm of possibility, either, as the outlet points out that Mitsubishi could utilize the same platform as the Rogue compact SUV for a small truck. Still, with so many possibilities, Grover made sure to iterate that a Mitsubishi pickup remains hypothetical.
While Mitsubishi won't confirm that it's working on a pickup truck, a truck would do wonders for the brand, which has been hard at work on revitalizing its lineup in the U.S.
Source: The Drive