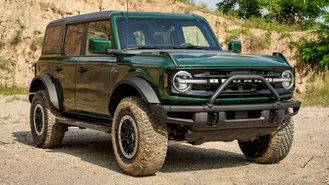 For dog owners, when the time comes to purchase a new vehicle, useful features that make dog ownership easier and more affordable play a large role in the decision-making process. It's why the Toyota 4Runner, despite its age, continues to be a popular option for dog owners because of its roll-down window in the liftgate. Tesla one-upped everyone with a Dog Mode that allows the climate control system to continue working when an owner leaves a pet in the vehicle. According to a new report from Ford Authority, Ford is looking to come out with some dog-friendly features of its own.
The outlet recently found a patent the automaker filed for an integrated pet bowl with a water level sensor. The patent was originally filed in November 2020 and was published on May 19th. While it sounds fairly simple – a water bowl with a sensor – the patent makes it sounds pretty complex.
Thanks to a proximity sensor and other electronic components, the water bowl will alert drivers when it's not in the vehicle, how much water it's currently holding, when the water level has reached its maximum, and the temperature of the water inside. The water bowl also has sensors to detect motion and sense if any water is spilling out of the bowl. If the water bowl suspects that a water spillage might occur, it will warn the driver. In cases when the driver leaves the dog unattended in the car, the water bowl will work with Ford's Pet Mode to keep the water at an optimal temperature.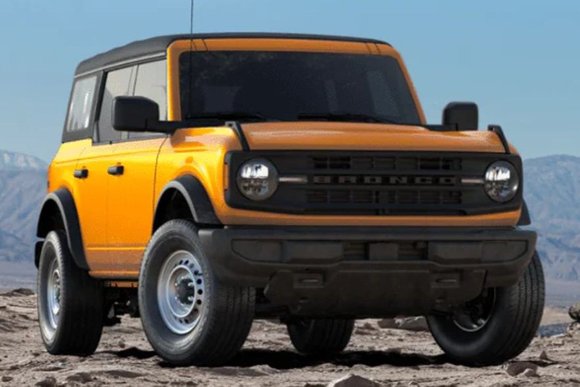 This patent seems pretty radical. A water bowl with multiple sensors for water temperature and spillage seems like overkill. Especially when this dog owner typically carries a separate water bottle with ice in it and a water bowl for his furry friend when traveling. Patents, though, are usually over-the-top ways to look into the future, even if automakers don't expect to bring the feature to market.
Ford's water bowl is just one of many pet-friendly features the automaker has showcased in patents recently. The automaker recently published a patent for a Pet Mode that can maintain a certain temperature when animals are left unattended in a car. Additionally, we saw a patent for an airbag that's mounted onto the bottom of the seat to keep animals protected in the case of an accident.
Find Out More about the Ford Bronco
Pictured: 2022 Ford Bronco