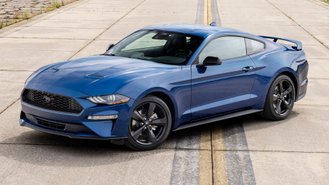 Take a look at the current Ford Mustang and you may notice something that's missing. The sports car isn't available with fog lights. Fog lights won't be available on the upcoming 2024 Mustang, either. Apparently, the Mustang will set a standard for Ford's other vehicles, as Ford Authority reports that the American automaker is looking to drop fog lights on its entire lineup.
Earlier this October, Ford Authority spoke with Ford Mustang design manager Christopher Walter, who told the outlet that fog lights wouldn't be available on the 2024 Mustang because the sports car doesn't need them. At the time, Walter said that modern LED headlights are more than bright enough to make fog lights unnecessary on the Mustang. While we thought it might be something that's secluded to just the Mustang, it turns out that Ford could be expanding the logic to the automaker's other vehicles.
The outlet recently spoke with Ford of Europe design director Amko Leenharts at an event for the 2023 Escape. When asked about whether deleting fog lamps from Ford's vehicles was a trend, Leenharts confirmed that was the case. "We do, in most of our European products they're gone," said Leenharts. "If you have the bending lights then you don't need the fog lights." Interestingly, while the Escape doesn't have available fog lights in Europe, it is available with fog lights in the U.S.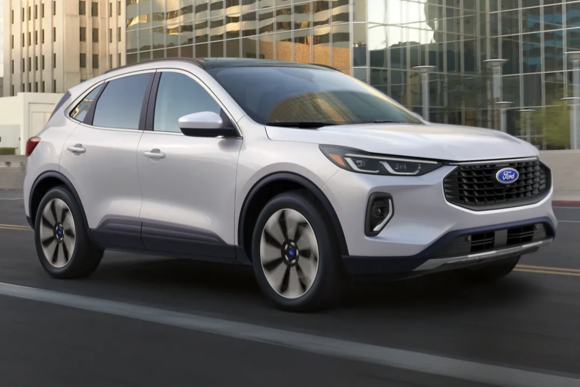 Bending lights, or adaptive headlights, use sensors to measure the steering angle to swivel the lamps when cornering. These headlights also take speed into consideration to bend more severely at slow speeds and less so at higher speeds. While adaptive headlights are nice to have, automakers have been making massive improvements with LED headlights to make them brighter and more powerful than before. Part of this can be attributed to the Insurance Institute for Highway Safety's (IIHS) recent push to require vehicles to come with Good- or Acceptable-rated headlights as standard to earn its coveted Top Safety Pick+ award.
As Ford Authority points out, Ford has stopped offering fog lights on quite a few of its vehicles. The Mustang, Mach-E, Maverick, and F-150 Lightning aren't available with fog lights. The decision may also expand to Lincoln, as the outlet claims that the 2023 Lincoln Corsair isn't available with fog lights, either. The outlet expects Ford to discontinue fog lights on its European models in the near future, as the automaker has plans to unveil seven new vehicles for the market by 2024. Based on what vehicles are available with fog lights in the U.S., we expect Ford to make a similar design change on upcoming vehicles.
Source: Ford Authority