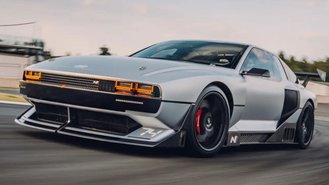 When Albert Biermann joined Hyundai in 2015 after spending decades at BMW, one of the first things he set his sights on was a sub-brand for performance vehicles. Hyundai's N brand of performance cars launched with the N 2025 Vision Gran Turismo and RM 15 Concept Cars that were unveiled at the 2015 Frankfurt Motor Show. The first real Hyundai to have an N badge was the i30N hatchback, but that wasn't always supposed to be the case. Biermann, who is now semi-retired and works as a consultant for Hyundai, told Top Gear that Hyundai's N brand was working on coming out with a midengine supercar.
In speaking with the outlet, Bierman confirmed that Hyundai was working on a supercar that would be based around a carbon fiber tub chassis and have a mid-engine layout. The supercar was also being developed to have multiple powertrains that included alternative fuels. "We had plans for a petrol [engine] with or without hybrid, or [it could have accepted] a hydrogen fuel cell," Bierman told the outlet.
The N-badged mid-engine supercar wasn't meant to be, as Top Gear claims that the Hyundai board stopped "The Chairman's Car" from ever leaving the drawing board. The main issue with the proposed N supercar is that it would have cost well over six figures. "The problem was the car would have cost over $150,000, and at that time it was thought a Hyundai could not have this price," said Bierman.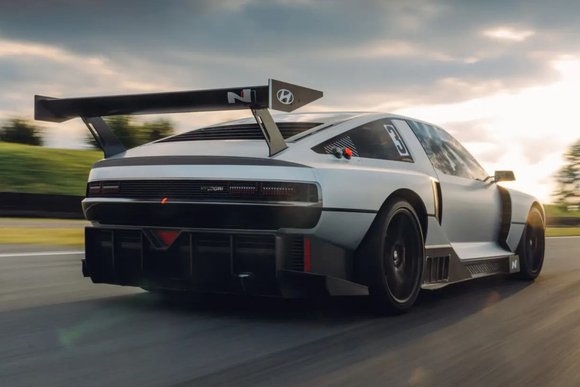 While it's nice to daydream about what a mid-engined supercar from Hyundai's N performance division would've been like, it would've been hard for the brand to compete against brands in that segment. Forget about competing with the likes of Toyota, Honda, and Volkswagen, a supercar with a $150,000 price tag would be competing against Porsche, Audi, McLaren, Mercedes-Benz, and BMW. Against competitors in this price segment, a Hyundai, even a Hyundai with a mid-engine layout, a carbon fiber tub, and an impressive powertrain, wouldn't have the brand recognition that most buyers are looking for in a vehicle at this price point.
Instead of continuing to work on the midengine supercar, Hyundai's N division switched its focus to affordable compact vehicles like the Veloster N, Kona N, i30N, and i20N. In the end, Bierman thinks the move was the best idea going forward for Hyundai.
Despite giving up on a midengine supercar, Hyundai's N brand hasn't stopped coming out with radical concepts. Hyundai recently showcased the RN22e and the N Vision 74. The former is an all-electric vehicle with a futuristic design, while the N Vision 74 is a hydrogen-powered concept with retro styling.