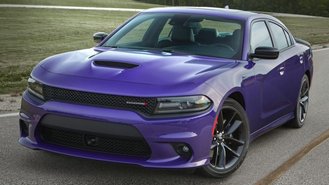 Dodge has one of the more prehistoric lineups on the market. The American automaker is known for its loud, powerful, gas-guzzling V8 engines that are available in vehicles that are ancient compared to everything else on sale. Shockingly, Dodge stated that it wanted half of its lineup to be battery-powered electric vehicles by 2030 last November. At the same time, the automaker claimed that production of its current lineup of muscle cars would come to an end in 2024. Now, a report from MotorTrend claims that the V8 will survive.
The outlet cites unnamed sources that passed on information about a new generation of V8-powered muscle cars with rear-wheel drive (RWD). There's not a lot of concrete information here, but MotorTrend expects the upcoming muscle cars to be replacements for the aging Charger and Challenger. The former was last fully redesigned in 2011, while the latter dates back to 2008. So, the two muscle cars are in dire need of an overhaul.
Stellantis will reportedly utilize its upcoming large RWD platform for the two models. The platform will be able to house a V8 engine under the hood and is expected to be entirely separate from the chassis that will underpin the automaker's upcoming EVs. MotorTrend claims that the platform will be used on a new Challenger, Charger, Chrysler 300, and possibly even the next-gen Maserati Quattroporte.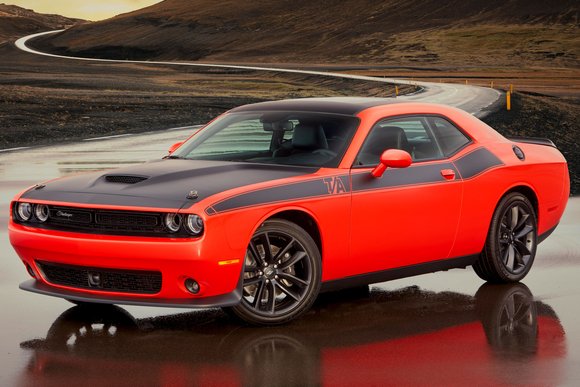 Apparently, the upcoming muscle cars will be lighter than the current models that are on sale, which won't be a difficult task since both cars currently weigh as much as small yachts. They'll also handle better, which, again, won't be much of a hard task since the Challenger and Charger aren't what we would call canyon carvers. Dodge is still working on the design, but won't stray too far away from what the current models look like since it understands that design is a large part of what's keeping these vehicles alive.
There's not much information on engines, but the outlet believes that the new twin-turbocharged 3.0-liter inline-six-cylinder engine will be available, as will a few V8s, of course. We expect the vehicle to come with RWD and be available with all-wheel drive.
We're not quite sure what to make of the report. On one hand, it seems like Dodge's modus operandi. Dodge has made a living on its outdated muscle cars with V8 engines, so why would it change just because the rest of the industry is going all-electric? Dodge may be looking to have half of its lineup be EVs by 2030, but the automaker still needs to work on the other half. It's only fitting that the other half continues to be available with a V8 engine.