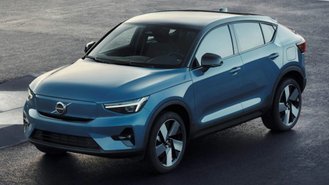 These days, there are plenty of reasons to choose synthetic leather upholstery over the real stuff. Faux leather is easier to maintain, doesn't wear out in the same way as leather, is more affordable, and for the most part, looks and feels just as nice. There's also the sustainable aspect of synthetic upholstery that appeals to shoppers. The sustainable part of synthetic leather upholstery is driving Volvo to stop offering real leather in its vehicles by 2030.
As one would expect, the switch will happen gradually over time. By 2025, the luxury automaker aims to have 25% of the materials that it uses in its cars come from recycled and bio-based content. The full leather-free goal won't be reached until 2030. Instead of leather, Volvo plans to offer upholstery made from PET bottles and wine corks.
This may sound odd, but shoppers can get a real look at what this means with the Volvo C40 Recharge EV. The latest electric car from the brand doesn't have a single patch of leather on the inside. So, Volvo's putting its plan into immediate action.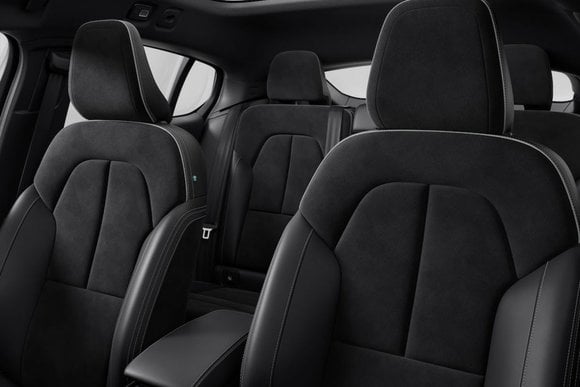 Volvo's reasoning behind discontinuing leather upholstery is because of its decision to address the negative environmental impacts of cattle farming, as well as deforestation. Farming cattle is responsible for roughly 14% of global greenhouse gas emissions, so deciding to cut the option out from its vehicles is a step in the right direction. Additionally, the plan to offer sustainable materials in its cars fits in with Volvo's goal to only sell electric cars by 2030.
As far as we know, no other automaker has made a similar announcement, especially a luxury brand. Volvo, though, has done things its own way for things it feels are important, including safety. Volvo was the first automaker to introduce the three-point seat belt and offers its vehicles with an extensive list of safety features as standard. Additionally, Volvo has promised to have zero deaths in its vehicles by 2020 and is limiting the top speed of the majority of its new vehicles to 112 mph by the same date.
The majority of luxury cars don't come with leather upholstery as standard these days, forcing shoppers into paying extra for the material. On the Volvo S60, leather upholstery is standard on the Inscription trim, which is $3,000 more than the base Momentum. On the Mercedes-Benz C-Class, leather is $1,620 more, while BMW charges an additional $1,450 for leather on the 3-Series. With more automakers looking to become carbon neutral, we think other automakers will come to similar decisions as Volvo, at least for their electric cars.
Build & Price Your Volvo C40 Recharge EV
Pictured: 2022 Volvo C40 Recharge