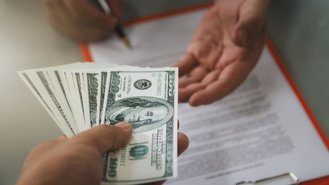 Despite some of the most aggressive incentives we've seen from nearly every automaker in the industry, consumers aren't buying cars. The coronavirus shut down dealerships' sales departments, saw governors issue stay-at-home orders, and caused 30 million Americans to file for unemployment. The lack of sales and the economy's current status have some believing that the U.S. could see a similar financial crisis to the one that occurred in 2008. To help stimulate new-car sales and bring some life to the economy, Cash for Clunkers could be coming back.
In an interview with Barron's, Adam Jonas, an auto analyst for Morgan Stanley, believes that a Cash for Clunkers program is likely to be introduced for 2020 as a way to keep automakers from going bankrupt or needing multi-billion-dollar bailouts. Unlike the Cash for Clunkers program from 2008 and 2009 that saw a $3 billion package that helped bring roughly $14 billion in new-car sales, the one Jonas thinks will be introduced before the end of the year will be much larger in scope and run for a longer duration.
Jonas believes that a new Cash for Clunkers program could be a $10 billion package and stimulate approximately $50 billion in sales. He also claims that the new program would add roughly 4 million of SAAR (seasonally adjusted annualized rate), which is a measure that's used for car purchases, over a six-month period from when the program begins. If it starts this fall, SAAR would increase into 2021.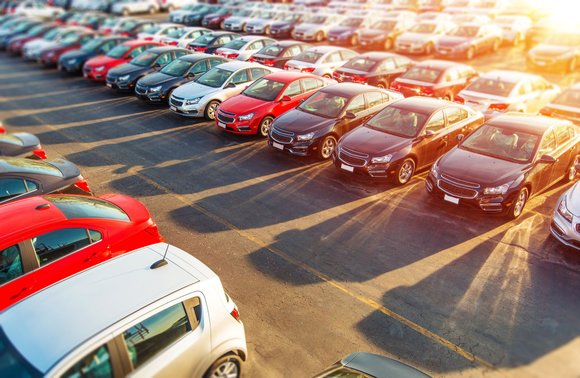 Without Cash for Clunkers, Jonas doesn't see enough consumer support to keep the industry, and all of the jobs it brings, going at the same rate it was before the coronavirus pandemic. He claims that sales without the program would only support 11 to 12 million SAAR, which is 25% to 30% below the pre-coronavirus rate.
Simply for the purposes of discussion, Jonas believes consumers could get paid $5,000 to scrap an old car toward the purchase of a new vehicle. Of course, there will be some criteria that consumers and vehicles will have to meet. Things like household income, types of specific vehicles that are eligible to be scrapped, new cars that qualify for the program, and percentage of U.S. local content in the car itself are parameters that will have to be set. A fuel economy and safety element could be implemented in the program, too, just like with the old Cash for Clunkers program.
The Cash for Clunkers program that was introduced in 2008 was a government program that gave owners of vehicles that were up to 25 years old, had a fuel efficiency rating of less than 18 mpg, and were in drivable condition, a financial incentive to trade their old vehicle in for a new one. For consumers that traded in their old car for a new one, they had to purchase a vehicle with an EPA-rated fuel economy rating of 22 mpg.
For light- and standard-duty vehicles (including trucks, SUVs, and vans), new models had to have a fuel economy rating of at least 18 mpg. Consumers that traded in a clunker for a new vehicle under this classification that got at least 2 mpg better qualified for a $3,500 coupon. A new vehicle that got at least 5 mpg higher than the old vehicle being traded in were eligible for a $4,500 credit.
Heavy-duty trucks were also a part of the program. New trucks under this category were required to have a fuel economy rating of at least 15 mpg. Compared to the vehicle that was being turned in, a heavy-duty truck with 1 mpg better would net a $3,500 coupon, while one with at least 2 mpg higher would be eligible for a $4,500 coupon.
The overall goal of the program was to draw consumers into dealerships to purchase new vehicles. By offering a relatively large amount of money for vehicles that dealers would normally never even consider as trade-ins, the program increased interest in new and used vehicles. Because of the fuel economy requirements, the program also resulted in more efficient vehicles on the road.