A report from Muscle Cars And Trucks earlier this week alleging Chevrolet will discontinue the Camaro has quickly spread, riling the internet outrage machine. The report, citing anonymous sources, suggest the seventh-generation Camaro program will likely be shelved, and the model will die after the 2023 model year. Those are bold speculations for the iconic nameplate; however, it wouldn't be the first time Chevy discontinues the Camaro.
In the late 1990s and early 2000s, Chevy saw Camaro sales fall amid a deteriorating sports car market. In 2001, the automaker built just under 30,000 Camaros with production in 2002 jumping to a meager 42,098 units. The report from Muscle Cars And Trucks comes at a time when Camaro sales are again falling – just under 51,000 were sold in 2018 with 2019 not looking much better.
The Camaro also fails to fit well into GM's plans that include electric and autonomous vehicles along with the company's renewed focus on better-selling crossovers, SUVs, and trucks. Continuing to build a low-selling, niche model when the company is facing a possibly tremendous disruption in the next few years isn't smart business planning.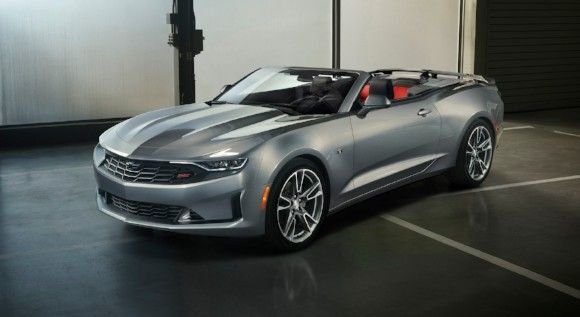 GM has been quick to counter the speculation, saying, the seventh-generation Camaro is delayed, according to GM Authority. However, production of the current-generation Camaro is expected to continue through the 2023 model year. While that does give GM time to resurrect the seventh-generation Camaro program, it'll be even harder for the current Camaro to compete with the likes of the Ford Mustang and Dodge Challenger, both of which are outselling the Chevy sports car today. A next-generation Mustang is expected in 2021 with a new Challenger rumored to debut after 2022.
The Camaro's sales decline is a bit baffling. It's a performance powerhouse; however, the visual updated in 2019 won over few fans with the automaker quickly refreshing the car's appearance for 2020. GM is also offering an all-new LT1 model that brings V8 power to a lower price point for 2020, which could reinvigorate sales. However, the entirety of the automotive industry is facing a slowdown, and the few updates GM made to the 2020 Camaro may go unnoticed and under-appreciated by customers. This could doom the car's future.