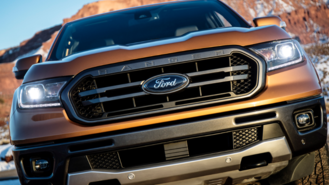 Pickup trucks continue to be extremely popular in the U.S., as the Ford F-150 continues to be the best-selling vehicle in the country so far in 2018. It's not just full-size pickup trucks that are doing well, but mid-size offerings, too. The pickup segment is so hot, that Ford has decided to re-enter the mid-size division with a new Ranger. But it looks like Ford is steadfastly working on an even smaller pickup.

According to a report by Ford Authority, the American automaker has been hard at work on a small unibody pickup that would slot under the Ranger. The compact truck would use the same platform as the new Ford Focus that's on sale in other parts of the world. In addition to sharing the Focus' platform, the little truck would also get the compact vehicle's drivetrain, which would be a four-cylinder engine that sends power to the front wheels. All-wheel drive could also be offered.

While this is exciting and big news for consumers in the U.S., it's not out of the ordinary for drivers outside of the country. Ford has sold the Courier, which is a tiny little pickup, since 1972 (older Brazil version pictured below). More recently, the automaker has used the Fiesta's platform as the basis for the model.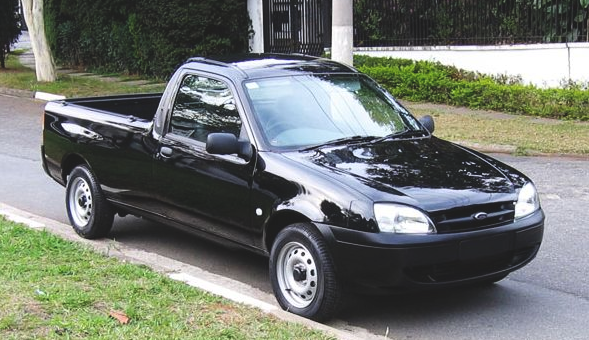 It's highly likely that if Ford were to bring the model to the U.S., it would be called the Courier. As Ford Authority points out, Ford filed a trademark for the Courier name back in July 2016. There's also the possibility of the model being called the Ranchero, which was was a two-door station-wagon-like model with a small truck bed.

The Focus nameplate, at least in the U.S., has been having a rough time recently. First, the Focus was on the chopping block when Ford decided to stop selling cars, and got discontinued along with the Fusion, Fiesta, and Taurus. Then, more bad news came when Ford announced that the Focus Active hatchback, which would be a taller, more rugged version of the Focus, would not be sold in the U.S. either. The latter, though, was because of President Donald Trump's tariffs on Chinese imports.

There are a lot of ifs in the air, but if Ford does end up selling the vehicle in the U.S. it's currently expected to come out in 2021 as a 2022 model.
Explore the current Ford lineup
Pictured (top): 2019 Ranger