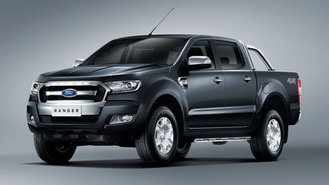 It's only been five years or so since the last Ford Ranger rolled off the assembly line here in the U.S., but news broke this morning of a possible comeback for the brand's beloved midsize pickup truck. As reported by Bloomberg earlier this morning, Ford and the United Auto Workers Union (UAW) are in the midst of a discussion to bring back the Ranger. But why was it discontinued in the first place?
Ranger Discontinued in 2011
Chief Engineer for the Ford F-150 (2010 - 2014), Jackie DiMarco held an Ask Me Anything (AMA) session on the popular social networking site Reddit back in 2013. Among a plethora of questions, the one on the minds of many Redditors was if Ford had plans to bring back the staple nameplate to the model lineup. The answer was not what many wanted to hear:
"We're investing in F-Series because the small truck segment has steadily shrunk from almost 8 percent of total industry sales in 1994 to 1.9 percent of industry sales in 2012," responded DiMarco back in 2013. So the short answer is that the decision Ford had made did not make business sense, since sales had fallen off so sharply.
And the reason why those sales fell is because shoppers were snapping up F-150s like they were going out of style. Sales of the F-150 jumped year-over-year between 2009 - 2012, and continue to do so.
Ranger vs. F-150 Sales
| | | |
| --- | --- | --- |
| | Ford Ranger | Ford F-150 |
| 2002 | 226,094 | 813,701 |
| 2004 | 156,322 | 939,511 |
| 2006 | 92,420 | 796,039 |
| 2008 | 65,872 | 515,513 |
| 2009 | 55,600 | 413,625 |
| 2010 | 55,364 | 528,349 |
| 2012 | 19,366 | 645,316 |
| 2014 | N/A | 753,851 |
Source: Automotive News Data Center
Attractive New Models
The Toyota Tacoma, the king of midsize pickups continues to sell well, even with a newly-redesigned model coming next month. As these once compact pickup trucks continue to grow in size and stature, so does shopper interest.
A big part of the reason for the reinvigorated interest in the segment is due in part to GM, whose twin midsize pickups have stolen the show right off the bat when they were introduced last year.
Both the Chevrolet Colorado and GMC Canyon are extremely popular amongst truck shoppers because of their affordable pricing and almost full-size-like capabilities. Although a comparable Silverado in Double Cab configuration is a little under a foot-and-half shorter than a Colorado Extended Cab, the regular cab Silverado is actually 7.5 inches shorter than the same Colorado. Food for thought for midsize truck shoppers.
Tale of the Tape
Ranger Still Being Sold
Yes, it's true. The Ford Ranger is still being sold--just not here in the U.S. Roughly 200 different markets overseas get to buy and drive the newest version of the Ranger, including the U.K., where the Ranger is available with two engine options, both diesel. We'd be happy to have them here in the U.S., though Ford might have something else in mind for the U.S. market. Although it's still up for debate, don't bet on Ford bringing the exact same Euro-spec Ranger stateside.
Sales of Midsize Trucks Heat Up
Midsize truck sales continue to do well, and that's without any barn-burning incentives. The perfect blend of low gas prices, aging vehicles and right-priced new models have helped to stimulate sales.
Moreover, these trucks have made huge strides in terms of honest-to-goodness everyday drivability. The 2015 Colorado on 4x2 configuration gets fuel economy of 20/27 mpg and starts at only $20,995*. So, if and when Ford decides to come out with the new Ranger, how much will it cost? We'll have to wait and see, but it will definitely have to be competitive with the Colorado/Canyon's price tag.
What do you think? Do you want to see Ford bring the Ranger back? Let's here it in the comments section below.