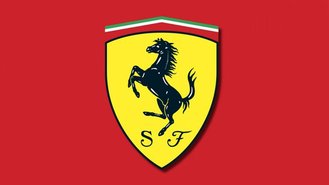 Enthusiasts in some automotive circles revere the Ferrari brand. But to Italians, the creator of the cars is practically a god. And people sometimes do crazy things for gods.
Italian authorities have thwarted a gang's attempt to steal Enzo Ferrari's body and demand a ransom, Reuters reported Tuesday. Police in Nuoro in Sardinia told Italian media the plan involved stealing the body from its tomb and demanding ransom from the Ferrari family. The plot may have been part of a trafficking ring authorities were already investigating. In all, 34 arrest warrants were issued, according to Autoblog.
Ferrari, who died in 1988, is buried in an above-ground family tomb at a cemetery near Modena, Italy, where the car firm bearing his name has its operations.
This news comes amid renewed interest in the founder of Ferrari. Hugh Jackman is set to portray Enzo in a biopic by Michael Mann (Miami Vice), due to start filming next summer.
Now there's another twist in the already storied tale of the legendary car man.