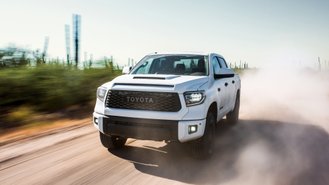 With new car prices on the rise, residual value is becoming a more important aspect of purchasing a vehicle. A car that retains a lot of its value means that you'll be able to get a decent amount of money back when the time comes to trade it in for a new option. J.D. Power named its cars with the highest projected residual value for the 2019 model year, and pickup trucks reign supreme.
Toyota's full-size 2019 Tundra and midsize Tacoma have the highest predicted resale values, as the large pickup is projected to hold on to 66 percent of its value after three years. The Tacoma isn't far behind, projected to maintain 64 percent of its value over the same timeframe. Unsurprisingly, off-roading SUVs followed closely behind. J.D. Power predicts that the 2019 Wrangler will retain 62 percent of its overall value, with the 4Runner expected to hold on to 61 percent.
Sedans may be fading into the sunset, but when it comes to residual value, the 2019 Accord is the one that's projected to hold onto its value the most, as it has a projected residual value of 60 percent. Other sedans that are expected to hold onto their value well include the 2019 Lexus GS and the Lexus LX, both with a 50 percent residual value projection.
If you're looking to get into a sports car that's expected to hold onto its value, J.D. Power believes that the 2019 Porsche 911 is a safe bet. The luxury performance vehicle is expected to hold on to 60 percent of its value.
Clearly, Toyota and Lexus are leading the way for vehicles with high projected residual value. J.D. Power believes that these brands do well because of their perceived quality, reliability, and value. Lexus ranked at the top of J.D. Power's 2019 U.S. Vehicle Dependability Study, too.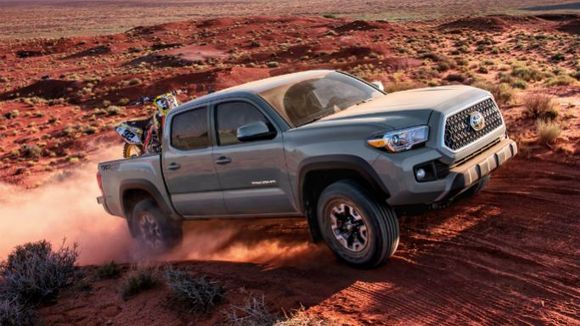 Information on residual value can be extremely helpful to shoppers. With vehicles getting more expensive than ever before, getting into a car that will hold on to a lot of its value over three years allows owners to upgrade to the latest and greatest without facing the dark side of depreciation. Buying a vehicle with a higher residual value leads to the ability to accrue positive equity more quickly, claims J.D. Power.
For consumers that prefer to lease, leasing a vehicle with a higher residual value can lead to a lower monthly payment, since the total cost of a lease is heavily tied with the vehicle's residual value. More consumers tend to lease luxury vehicles, which is why getting into a luxury car with a high-residual value is so important.