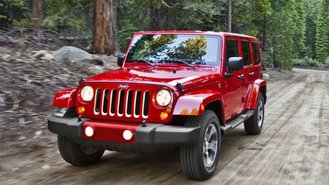 Production for the current Jeep Wrangler JK will end on April 7, 2018, reports Automotive News. The outlet obtained the information via a WARN notice that automotive supplier Hyundai Mobis North America filed with the state of Ohio.
A WARN notice is part of the Worker Adjustment and Retraining Notification Act of 1988 (WARN Act) that requires employers with 100 or more employees to provide a notification of mass layoffs and plant closings 60 calendar days in advance. The layoff notice, as the outlet reports, claims that Fiat Chrysler Automobiles' plant in Toledo, Ohio that currently churns out the Wrangler JK will shut down in April.
The reason for the shut down is to prepare for the launch of the Wrangler-based pickup truck, which will come out in April 2019.
AN reports that roughly 570 individuals are employed with Hyundai Mobis North America, which has built the Wrangler JK's chassis since 2006. The body for the Wrangler is built by supplier Kuka, which hasn't filed a WARN Act notice yet. That could mean the upcoming pickup truck could utilize the same body as the Wrangler JK or Kuka doesn't plan to layoff workers.
FCA recently started production of the Wrangler JL last November, which required the automaker to retool the Toledo Assembly Complex, claims Automotive News. FCA CEO Sergio Marchionne said that the Toledo plant would be able to churn out around 300,000 Wrangler a year. And the CEO expects Jeep's pickup truck to account for roughly 100,000 units a year when production ramps up in 2019.