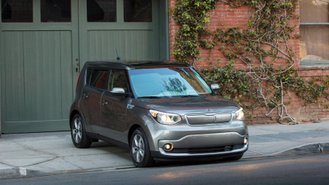 Kia's had a tough time bringing the all-new Soul EV to market. After getting rated by the EPA to have a range of 243 miles, which is an impressive figure, the electric car was hit with a delay. Originally, the Soul EV was expected to go on sale in 2019. But earlier this May, Kia postponed the launch of the vehicle for a year, stating it would be available in 2020. Well, 2020 is right around the corner and Kia's delaying the Soul EV again. This time until 2021.
Green Car Reports confirmed the delay with a Kia spokesman. According to the outlet, the delay is due to limited battery supply and electric motors. With the shortages, Kia expects the Soul EV to go on sale in 2021, which shouldn't be confused with next year as a 2021 model. The 2021 goal is just that, a goal, and could change.
As we've reported earlier, the Soul EV was shaping up to be one of the more exciting electric cars on the market. Not only does the model have much better figures from its predecessor, but it's also set to stand out in an expanding segment. The 243-mile range comes from a 64-kWh battery pack, while the 15-kW electric motor is good for 201 horsepower. Charging is also impressive with the Soul EV, as a fast charger can deliver roughly 80 percent of a full charge in an hour.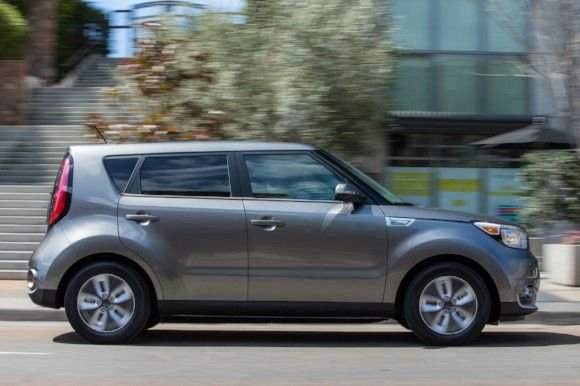 For comparison's sake, the Soul EV has more range than the Nissan Leaf Plus, Audi e-tron, Jaguar I-Pace, and Kia Niro EV. The Chevrolet Bolt, Tesla Model 3, and Hyundai Kona Electric have larger ranges. None of those options, though, have the funky squared-off design as the Soul EV.
Despite the delays, the Soul EV is still an electric car that's worth waiting for. But what kind of competition the model will have when it does get to market remains to be seen. The Bolt EV is a prime example, as Chevrolet updated its sole electric car to have 21 more miles of range (238 miles to 259 miles) earlier this year.