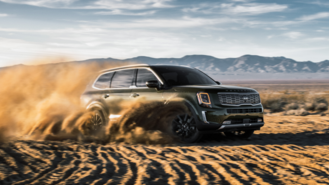 With the all-new 2020 Kia Telluride, Kia is clearly looking to fill a void at the top of its range. But Kia also has a spot missing in its lineup at the other end of the roster, where the South Korean brand is missing a small SUV with all-wheel drive. According to a report from Wards Auto, Kia is looking to fill that gap with a new model.

At the moment, Kia's small crossovers and SUVs include the Soul, Niro, and Sportage. Out of those three, only the Sportage offers all-wheel drive as an option. An entry-level Sportage with all-wheel drive will run you $26,535 (including destination). While pricing for the Sportage makes sense against other compact SUVs, it doesn't when other automakers have subcompact options with all-wheel drive.

Subcompact options on the market include the Ford EcoSport, Honda HR-V, Mazda CX-3, and Jeep Renegade – all of which offer all-wheel drive. Hyundai, Kia's sister company, also offers a subcompact option with the Kona.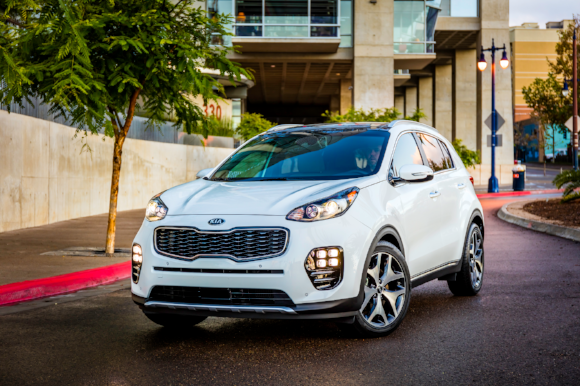 A simple fix for Kia would be to add all-wheel drive to the new Soul's available options. The subcompact vehicle starts at $18,485, and all-wheel drive would probably run an extra $1,500, keeping things close to the $20,000 mark of other subcompact vehicles. That's one possibility, but Kia has another.

As the outlet points out, Kia could also bring its Stonic, which is a stylish crossover, SUV that's sold in other parts of the world to the U.S. The Stonic shares the same platform as the Hyundai Kona and has been on sale overseas for the past two years.

There's clearly a market for subcompact SUVs, as Hyundai is planning to enter the scene with the Venue – a boxy, little crossover that debuted at the New York Auto Show. While Hyundai didn't announce all of the Venue's specs, all-wheel drive is probably in the cards. Hyundai may be coming out with an all-new subcompact crossover, but it sounds like Kia is taking a different approach to solving its lack of a tiny SUV with all-wheel drive.