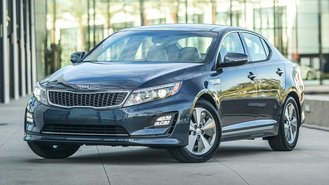 Each year, J.D. Power puts together a list of the most reliable vehicles in the first 90 days of ownership. And seemingly every year, a premium brand has topped the list. This year, however, a brand once seen as a reliability nightmare tops the list, knocking the legendary Porsche from its throne.
The brand in question is none other than Kia. The Korean automaker took home the top spot in the 2016 study with a rating of 83 problems per 100 vehicles within the first 90 days of ownership. This rating marks the first time in 27 years that a non-premium brand has topped the list and the second consecutive year that Kia has been the best non-premium brand in initial quality. Rounding out numbers 2 through 10 in ascending order are Porsche, Hyundai, Toyota, BMW, Chevrolet, Buick, Lexus, Lincoln and Nissan.
On the opposite end of the spectrum, the worst manufacturer for initial quality was none other than Smart with a whopping 216 problems per 100 (PP100) vehicles. Following Smart were Fiat at 174 PP100, Volvo at 152 PP100 and Land Rover at 132 PP100.
In addition to having the highest initial quality, Kia also has lots of great lease deals right now. For example, buyers can pick up the 2016 Kia Optima Hybrid for just $193 per month on a 24-month lease with only $1,499 due at signing. Kia will also make your first two lease payments for you as part of its Summer's On Us Sales Event. Alternatively, qualified Optima Hybrid buyers can finance it for as little as 0 percent APR for up to 66 months. Even more aggressive is the $169-per-month 36-month lease on the 2016 Kia Soul EV that requires only $1,999 at signing.