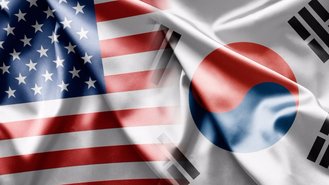 We often read about all the automakers who sell cheap rides overseas and wonder why they don't sell here. Well, there are honestly too many reasons to discuss it now – typically it's emissions or crash-test safety issues – but some overseas automakers are planning big debuts in the U.S. in upcoming years. The latest is Korean automaker Ssangyong, according to an Automotive News report.
The report stems from a conversation the publication had with Ssangyong executives on the sidelines of this year's Paris Auto Show. It was here that Choi Johng-sik said, "America is very, very competitive, so we need to build a good brand." He continued, "That's why we're now preparing completely new products."
The plan is to make it to the U.S. by 2020 with a pair of new crossovers. One will be a subcompact that'll essentially be an upgrade over the current Tivoli crossover, while the other will be an updated Korando compact crossover.
As it stands today, neither of these crossovers would go over well in the U.S. due to their engines – the Tivoli produces a max of just 126 horsepower and the Korando uses a diesel that would likely never pass our sniff test. With that in mind, Ssangyong is preemptively working on two new turbocharged engines specifically for U.S. consumption: a 1.6-liter with 162 horsepower and a 2-liter with 220 ponies.
It's hard to say whether this will be a reality or if it's just a dream for the Korean automaker. We'll continue to monitor this situation and bring you updates as they become available.
The two current Korean automakers in the U.S., Hyundai and Kia, are performing very well as of late. While they have moved away from their budget-car past, they still have plenty of good deals. An example of this is the 36-month conquest lease deal on the 2016 Hyundai Sonata Plug-In Hybrid, which runs $289 per month after putting down just $1,699 at signing. The 2016 Kia Optima Hybrid has an equally awesome 36-month lease deal that runs $199 per month with $1,999 due at signing.