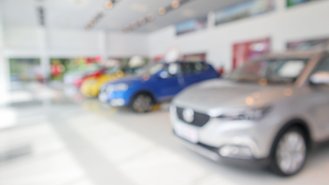 Los Angeles County recently announced its gradual method for relaxing its stay-at-home order. Starting on May 8, the city will enter Stage Two, which will see car dealerships, among other things, open for business with the appropriate safeguards in place.
Before opening, car dealerships and the other retailers will need to develop protocols to keep workers and shoppers safe, have public health capacity to test workers, protect vulnerable members of the population, and ensure health care system capacity. Car dealerships will also need to follow certain protocols. Workers and customers must be protected, which we assume means that everyone will need to wear masks, and physical distancing practices will still be in place.
In total, Los Angeles County will have five stages, but dates for the other three stages have not been determined yet. In Stage Three, higher-risk businesses like movie theaters and schools will open up. Stage Four will see large convention centers and sporting events will open for business. Lastly, Stage Five is when Los Angeles County returns to normal.
Los Angeles County is a sprawling area that includes roughly 88 cities. Some of the more populated and well-known cities that are part of Los Angeles County include Los Angeles, Long Beach, Santa Clarita, Glendale, Burbank, Palmdale, and Pomona. Approximately 10 million people currently live in Los Angeles County.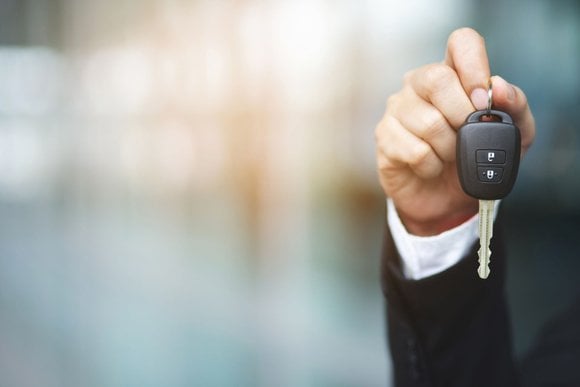 The reopening of car dealers in Los Angeles County is good news for car shoppers. Nearly every single automaker in the industry is offering some kind of deal at the moment, even unprecedented ones like 0% APR for 84 months and deferred payments for up to 4 months. With great deals like these available for shoppers, they have more flexibility and opportunity to get into a new or used car than ever before. From the sound of things, shoppers in Los Angeles County will be able to physically go to a dealership to test drive a car and take it home in person. That's a big deal for shoppers that prefer to spend some time with the vehicle before completing the purchase.
But the decision to begin opening retail stores, schools, and convention centers comes at an interesting time for Los Angeles County. The County of Los Angeles Public Health Department recently announced 55 new deaths that occurred because of COVID-19. The health department also announced that there were 851 new cases of COVID-19 within its limits. At the time of writing, Los Angeles County has had a total of 1,367 deaths and 28,644 total cases of COVID-19.
"Today we are sharing the County's Roadmap to Recovery to ensure that as we reopen our businesses we do so in a way that is safe for employees and customers, continues to slow the spread of the virus, and does not result in increases in our death rate from COVID-19," said L.A. County Public Health Director Dr. Barbara Ferrer.
At the moment, we don't know a few things about the county's plans. We're not quite sure about the safeguards that retailers will have to put in place or how they will work. We also don't know how strictly each retailer will have to follow safety protocols – like enforcing shoppers to wear masks and ensuring proper social distancing procedures. Also, if a shopper or worker contracts COVID-19, will they be forced to shut down? Dates for the next three stages of the county's plans are unknown, too.
Interestingly, states that opened earlier have seen cases and deaths related to COVID-19 rise upon reopening stores. Georgia was one of the first states to restart its economy, allowing some retail stores and services to open as early as April 24. Data from the Georgia Department of Public Health reveals that both the number of COVID-19 cases and deaths continued to rise after stores were reopened. Going forward, it will be interesting to see whether states and counties will continue to allow retail stores to remain open even if confirmed cases and deaths increase.