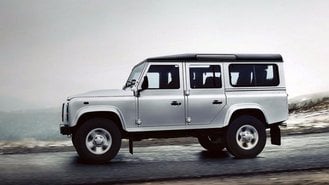 Land Rover's been busy of late, focusing on a three-pronged approach to dominate the SUV segment with all-terrain vehicles that have a designated area of expertise. The final piece of the puzzle, the highly-anticipated Defender, is expected to be an off-roading brute, just the original Defender. And, as Automotive News reports, things are progressing nicely for the SUV.
As the outlet reports, Jaguar Land Rover is expected to showcase a concept version of the Defender sometime in 2018, with an actual debut set for 2019. The automaker hasn't given away a lot of information on the upcoming Defender, but Auto News has some specifics on the vehicle and they sound promising.
The Defender will come in a family of trims that will be sold globally. That's a big deal here in the US, where the Defender has enjoyed a cult following after Land Rover imported a small quantity in the 1990s. Demand is so pent up for Defenders that 20-year-old models routinely sell for same price as new Range Rover Sport and Discovery SUVs. And that's for a brutish off-roader whose character has more in common with a Jeep Wrangler Rubicon than a world-beating luxury SUV.
As Auto News reports, the next Defender will be available as either a two-door softtop convertible, like the Wrangler, or as a four-door hardtop. And while that sounds like the new Defender will ditch its old-school, rugged styling for something more modern, Land Rover design chief Gerry McGovern told the outlet that the vehicle would still retain the Defender's iconic look without venturing into the world of retro styling. JLR's Ingenium family of diesel and gasoline engines will provide the grunt.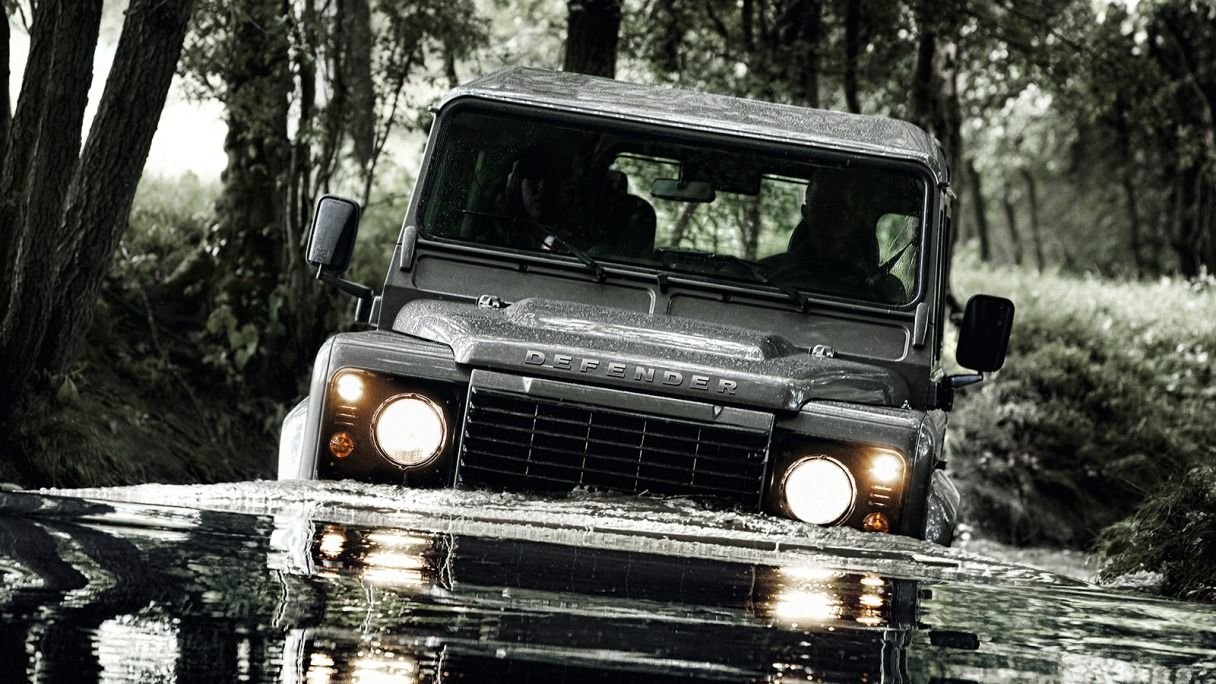 While the original Defender utilized an aluminum body sitting atop of a steel frame, Auto News claims that JLR has plans to use its D7U chassis, which is found on the Range Rover and Range Rover Sport, to ensure that the SUV meets global safety and emission standards – that may be worrying for enthusiasts, both because it breaks with Defender tradition and because the bones of Land Rover's two most expensive models won't exactly be cheap. According to AN, using a readily-available chassis would help the automaker save money and build the Defender on a tighter schedule. Auto News also expects the Defender to be manufactured in the automaker's new Nitra, Slovakia plant, which is used for vehicles that are extensively made out of aluminum.
All this said, the world has been waiting for years for a new Defender (and the US has been waiting for decades). Aside from a couple of concepts, nothing real has materialized. So while this news is worth getting excited for, we'd suggest tempering your expectations just a little bit.