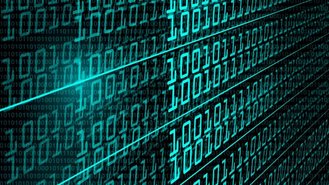 As vehicles become more and more advanced, computers will become an even bigger part of our daily commutes. With the continued spread of computer-aided systems in the automotive world comes the risk of hackers. Now, lawmakers are putting pressure on the NHTSA to start looking into preventing vehicle hacking.
Specifically, the pressure on the NHTSA came in the form of a letter authored by four Republican members of Congress. According to a Reuters report, they are asking for industry-wide safety measures to prevent the sort of hacks that enabled a Wired magazine team to override certain systems of a 2014 Jeep Cherokee.
In tests such as this, hackers have taken control of a car's horn, brakes, and power steering with relative ease. The Wired hackers were able to make the Jeep perform in an "unsafe and erratic manner."
It's important to note that there haven't been any reports of actual hackers taking over an unsuspecting driver's car. In fact, it would prove relatively difficult, as the Wired hackers had to plug into the Jeep's OBDII port to gain the control it needed to hack its computer.
This sort of hacking still needs to be addressed before computer whizzes figure out how to break into a car's computer systems wirelessly. Additionally, with the proliferation of OBDII tools in the hands of amateurs, these ports are becoming less secure every year. Let the wrong person plug into your car and, poof, you're hacked!
This concern only becomes compounded when we start moving toward self-driving cars. So, it's no wonder the federal government is trying to nip this in the bud now.
For those unfazed by the Jeep Cherokee being the hacking guinea pig, you can pick one up and get a great deal on it. While there are no great lease deals on the 2017 Cherokee, there is up to $2,250 in customer cash, $500 in finance bonus cash, and up to a $1,000 conquest bonus for lessees of competing models. What's more, there are also great APR deals, including 0 percent for up to 36 months, 0.9 percent for up to 48 months, and 1.9 percent for up to 60 months.