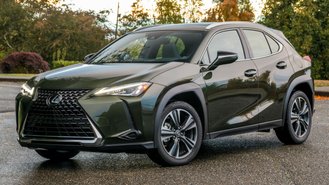 The 2021 Lexus UX, the cheapest vehicle the automaker sells, is getting some new features for 2021, which will see its price go up. Based on early documents, pricing for the 2021 UX 200 will start at $32,900 (prices don't include destination), representing an increase of $600 from 2020. UX 200 F Sport models also go up by $600 to $34,900. The range-topping UX 200 Luxury sees the smallest increase of just $100, now starting at $37,600.
For the increase in money, the UX now comes with a few new features as standard. Blind spot monitoring and rear cross traffic alert are standard throughout the entire range. Other, more minor changes include Type-C rear USB ports and sharper throttle response.
Early documents also provide pricing information for the 2021 UX 250h and that model gets similar price increases. Prices for the electrified SUV start at $35,100, which is an increase of $600 for the Base trim. The F Sport model goes up by $600 to $37,100, while the range-topping Luxury trim sees a much smaller increase of just $100 to $39,800. In addition to coming with more safety features as standard, the UX 250h also comes with a double-decker board for the cargo area that increases cargo capacity to 21.7 cubic feet – 4.6 cubic feet more than last year.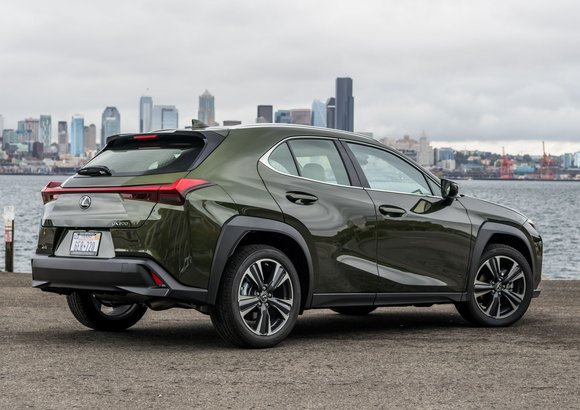 Despite the price increase, the UX is still one of the more affordable subcompact luxury SUVs in the class. The Volvo XC40 ($33,700), BMW X1 ($35,400), Cadillac XT4 ($35,695), Audi Q3 ($36,000), and Mercedes-Benz GLA 250 ($36,230) are all more expensive. While the UX is one of the more affordable options, others in the class come with more features. All of the UX's competitors come with larger infotainment screens that make the UX's 7-inch unit seem small. And, it's important to note that the UX comes with one of the more difficult infotainment systems to use. Additionally, every competitor comes with a more powerful engine than the UX. The UX's sole engine is rated at 169 horsepower, while the Cadillac XT4 comes with a 237-hp engine as standard.
For consumers that aren't interested in performance and don't mind having Lexus' infotainment controls, the 2021 UX still represents good value. The UX 250h continues to be one of the few electrified subcompact SUVs in the class. At an increase of $2,200 over the non-hybrid model, the UX 250h also remains a good choice for buyers looking to get excellent fuel economy.