Investing in svelte and expensive coupes at a time when consumers are flocking to crossovers, SUV, and trucks seems like an odd move, and Lexus is doubling-down. At this year's Goodwood Festival of Speed, the Japanese luxury automaker announced the LC convertible—a drop-top version of its gorgeous LC coupe. A prototype version of the LC convertible also snaked its way up Goodwood's famous hill climb even with professional race driver Nick Cassidy in the driver's seat.
The LC convertible has a good chance of becoming Lexus' range-topping model. The LC coupe already starts at $93,975 (all prices include the $1,025 destination charge) for the gasoline-powered model with the less-potent LC hybrid commanding $98,485. A convertible version will likely have a higher starting price.
Details about the convertible are scarce. Lexus says more information will be available closer to the car's launch. However, it will likely use the same 5.0-liter V8 and hybrid 3.5-liter V6 engines offered in the coupe.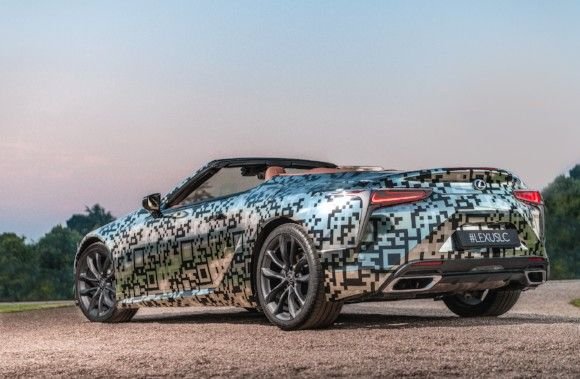 Competitors are few and far between, which should give the LC convertible plenty of breathing room. When thinking about possible contenders, convertibles such as the Jaguar F-Type and Mercedes-Benz SL-Class leap to mind. However, the Jaguar is nearly $30,000 cheaper. The current SL is a far more comparable product in terms of price, starting at just over $90,000.
Lexus foray into high-end luxury convertibles is an odd one. Sales for the LC coupe are falling—and have since the car first arrived at dealerships in mid-2017. Sales fell just over 500 units from 2017 to 2018—2,484 to 1,979. Sales through mid-2019 are even worse with three months selling less than 100 units. The low sales will keep the LC—both coupe and convertible flavors—rare even though it has killer looks and punchy performance.