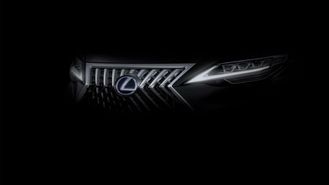 Nearly every automaker has all but ditched minivans in favor of SUVs. And there's one common theme will all of the current minivans on the segment: none of them are luxury models. Lexus has five SUVs in its lineup, but sees a spot for its first-ever minivan – at least in Asia.

Lexus recently announced that a new model would arrive at this month's Shanghai Auto Show. While the announcement didn't really come out and say that the upcoming vehicle would be a minivan, the Japanese automaker's social media outlet put out a single teaser photo that reveals Lexus' controversial spindle grille. Lexus then released a second image, showcasing the upcoming vehicles' silhouette, and it does indeed look like a minivan.

Besides all but officially confirming that the vehicle will be a minivan, Lexus also affirmed that the vehicle would be called the LM. Unsurprisingly, "LM" fits neatly into Lexus' current naming structure, which includes the LC coupe, LS sedan, and LX SUV. The automaker has also trademarked the LM 300h nameplate, which possibly points toward a hybrid version.

It wouldn't make much sense for Lexus to manufacture a minivan on its own, especially as Toyota already offers a boxy passenger carrier called the Alphard. The Alphard is now in its third generation, which came out in 2015, and is capable of seating up to eight. Toyota sells the Alphard in Asian markets.

An eight-passenger luxury minivan sounds like a great thing, but the vehicle probably won't be sold in the U.S. The simple reason being that no one would buy one. Modern minivans, like the Chrysler Pacifica, Honda Odyssey, and Toyota Sienna all accounted for less than 9,000 units sold in March 2019. American consumers aren't interested in minivans, and have instead chosen to purchase SUVs as people carriers instead.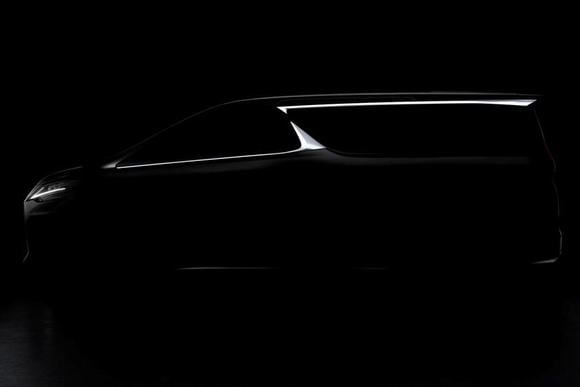 When it comes to Lexus' current offerings that rival a minivan in terms of interior space, the automaker has the RXL, GX, and LX. Both the RXL and GX can seat up to seven and the LX is offered in an eight-passenger configuration.

Mainstream minivans in the U.S. don't cater toward luxury, but more along the lines of usability. Hard plastics and cheap upholstery are easy to clean if a spill happens. Plus, what's the point of offering an upscale minivan if no one will buy it? The only other high-end minivan that's offered is the Mercedes-Benz V-Class, but that isn't available in America.