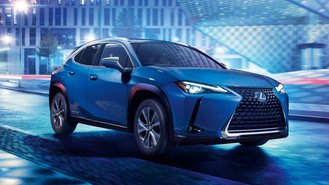 Lexus has had electrified vehicles in its lineup for nearly 15 years, starting way back with the RX 400h from 2005. While it may have been one of the first to offer a production vehicle with an electrified powertrain, the Japanese automaker has fallen behind other brands, the majority of which now have an electric offering in their lineup. Not looking to fall too far behind, Lexus has come out with its first electric vehicle, the 2021 Lexus UX300e. Before you get too excited, the vehicle's not coming to the United States.
Based on the Lexus UX, the UX300e ditches the internal combustion engine for a 201-horsepower electric motor. A 54.3-kWh lithium-ion battery pack sits underneath the subcompact SUV's body and translates to roughly 250 miles of range on the NEDC cycle. Charging, using a 50-kW fast charger takes approximately 50 minutes, while charging using a 6.6-kW power source results in a charge time of approximately seven hours.
Thanks to the placement of the battery low in the vehicle, Lexus claims the UX 300e will provide "excellent dynamic performance." We never considered the regular UX to be much of a sporty vehicle, but having the immediate rush of power from the electric powertrain could certainly help the crossover's case. A Drive Mode Selection function will let drivers choose what kind of acceleration and deceleration they want, while paddle shifters can be used to get back some more range through four levels of deceleration regeneration.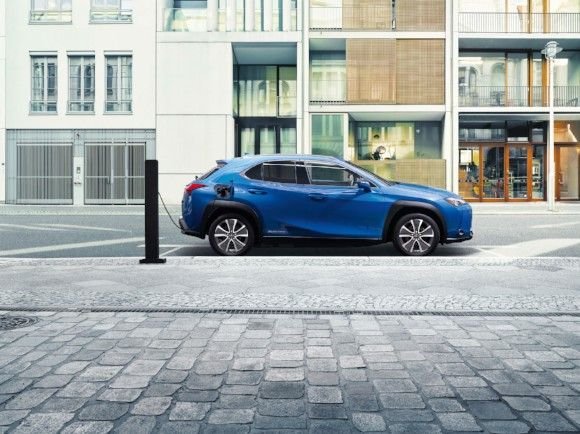 Compared to a regular UX, the UX 300e looks nearly identical. We thought Lexus would be incorporating some design elements from the outlandish LF-30 concept, but that's not the case. In fact, the only changes that Lexus made to the body include more aerodynamic wheels and an underbody cover. Lexus also made changes to the UX 300e's suspension to cope with the electric powertrain.
The UX 300e will make its debut at the Guangzhou International Automobile Exhibition in China this week, which is fitting because Lexus only has plans to sell the vehicle in China and Europe in 2020 and in Japan in 2021. Lexus didn't state whether the UX 300e will make it to the U.S., but it doesn't sound like it. Electric vehicles haven't taken off in America yet, as there are still concerns about range, available charging stations, and price. Lexus would have a difficult time selling the vehicle here.
Lexus and parent company Toyota have been slow to bring electric vehicles to the market. The brand is waiting for the market to become larger and for manufacturing costs to come down. The automaker has also focused more on fuel-cell vehicles and recently introduced the striking 2021 Mirai sedan concept.