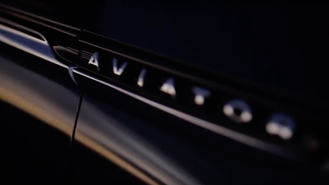 The Lincoln Aviator line will return at the 2019 New York Auto Show, judging by a teaser released on Lincoln's Facebook page. It gives few hints as to what the concept will look like, but it does appear to continue many of the design themes introduced with the new Lincoln Continental.
The first Lincoln Aviator was based on the Ford Explorer, and it's likely the revived model will continue that theme, arriving in the next few years and replacing the MKT. But it won't be based on the current Explorer, instead using the automaker's new modular platform designed for larger unibody Ford and Lincoln vehicles. The platform, code-named D6, could accommodate front-, rear-, and all-wheel-drive configurations. The new Aviator could ride on a rear-wheel-drive setup (as standard), with optional all-wheel drive, which is what we expect of the next-gen Explorer.
While it's likely that the Aviator will rely heavily on turbocharging, electrification will also play a significant role, with Ford announcing last week that nearly every new utility vehicle it introduces in the future will feature electric motors and battery packs in some way, shape, or form. At the very least, that would mean a hybrid, although a plug-in hybrid would also make sense and give Ford a real challenger to Europe's growing ranks of batter assisted crossovers and SUVs.
We will have more details soon when the New York Auto Show starts March 28.