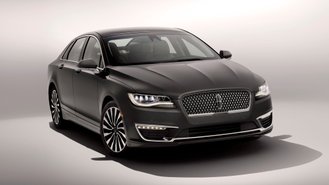 With Ford going full steam ahead on SUVs and killing nearly every single one of its passenger vehicles, except the iconic Mustang, it was only a matter of time until Lincoln followed suit. Lincoln only has three cars in that lineup, but that will soon be cut down to just one. Coinciding with the announcement of an upcoming electric vehicle in partnership with electric startup Rivian, Lincoln confirmed that the MKZ and MKZ Hybrid would go out of production in 2020.
The MKZ is based on the Ford Fusion, which is also set to reach the end of its road this year, so it's not really a surprise to hear that the model won't return for the 2021 model year. While Lincoln's press release didn't state anything concrete about the MKZ Hybrid, a Lincoln spokesperson confirmed that the electrified version of the MKZ would be going out of production at the same time. The spokesperson also confirmed that production of the MKZ and MKZ Hybrid would continue through mid-2020, with sales of both models officially coming to an end before the end of the year.
In its press release, Lincoln claims that the decision to end production of the MKZ was because it needed to clear up some manufacturing space at its Hermosillo Assembly Plant in Mexico. With the MKZ sedan going out to pasture, this will free up some space for Ford to build new vehicles at the facility. There's no hint at what those vehicles will be.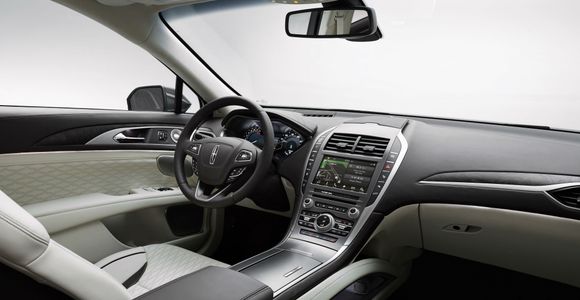 We doubt Lincoln will introduce a replacement for the MKZ anytime soon. The sedan, which more recently stood out thanks to an available 400-horsepower twin-turbo V6 engine, wasn't exactly popular. Good Car Bad Car reports that Lincoln only sold 17,726 units of the MKZ in 2019. Competitors like the BMW 5-Series (38,709 units sold), Lexus ES (51,336 units sold), Audi A6 (17,807 units sold), and the Mercedes-Benz E-Class and CLS-Class (39,585 units sold combined) all fared better in 2019.
With the MKZ disappearing off into the sunset, the only sedan that Lincoln will continue to sell is the Continental. But rumors of that vehicle's death started to circulate last year. If Lincoln decides to pull the plug on the Continental in the near future, it would make the brand a sedan-less automaker, just like its parent company Ford.