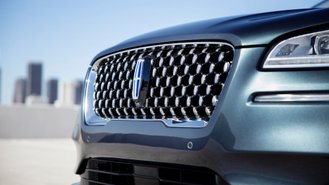 Last April, Ford shocked the industry when it announced a $500 million investment into electric startup Rivian. The investment would see the two companies collaborate to help Ford bring an electric vehicle to the market that would use Rivian's skateboard platform. Well, as it turns out, the upcoming electric vehicle from Rivian will actually wear a Lincoln badge.
In a press release, Lincoln confirmed that that partnership with Rivian will result in an electric vehicle that will become another option in the luxury brand's expanding lineup of electrified vehicles. Lincoln's first fully battery-powered vehicle will join the brand's Aviator and Corsair plug-in hybrid vehicles.
It's highly likely that Lincoln's upcoming electric car will utilize Rivian's skateboard platform, which is a modular system that's a one-in-all type of deal. The platform incorporates the battery, suspension, brakes, electric motors, and cooling system into a frame that can easily be swapped out. Tesla uses a similar skateboard platform.
"The vehicle will take Quiet Flight to a new place – zero emissions, effortless performance and connected and intuitive technology," said Joy Falotico, Lincoln Motor Company's president.
Other information on the upcoming EV is still up in the air, but we suspect that it will most likely be an SUV. Lincoln, and parent company Ford, have been pushing SUVs recently, with the luxury brand coming out with four new SUVs in the past three years. Other luxury brands, like Jaguar, Tesla, and Mercedes-Benz have electric SUVs on the market, so it makes sense for Lincoln to put an electric SUV on its list of priorities.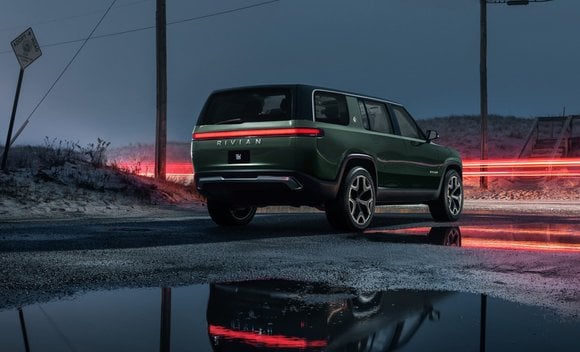 Whatever vehicle Lincoln and Rivian come up with will be separate from Ford's EVs. Ford recently introduced the Mustang Mach-E, which is an electric crossover that shares the same name and a few styling elements as the two-door Mustang, and is reportedly working on an electric F-150 pickup truck.
Lincoln's plans for electrified vehicles include offering electrified (hybrids, plug-in hybrids, or electric) versions of every one of its vehicles by 2022.
Startup Rivian has two main electric vehicles in the pipelines: the R1S and the R1T. The R1S is an electric SUV, while the R1T is an electric pickup truck. Both are expected to have a range of roughly 400 miles and have a zero-to-60 mph time of 3 seconds. Towing will also be competitive, as the R1S is expected to be able to tow up to 7,700 pounds while the R1T will max out at 11,000 pounds. Pricing hasn't been announced yet for Rivian's vehicles, but a starting price tag of $70,000 is expected. Ford isn't the only brand to invest in Rivian. Cox Automotive and Amazon are two other large companies that have invested heavily in the company.