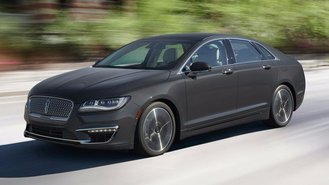 Every year, the American Customer Satisfaction Index (ASCI) releases a new report showing just how satisfied car buyers are with their purchases. Today, the ASCI released its 2016 findings, and one surprising marque leaped to the top of the list.
The brand making the leap was, of all brands, Lincoln. In fact, Lincoln has been having pretty good luck in this department, as it came in at second place last year—just one spot behind Lexus. Thanks to a 5 percent improvement in its score—to 87 out of 100—Lincoln now has the lead and Honda is right behind it.
As for Lexus, it remained unchanged in terms of scoring, getting an 84 out of 100. Unfortunately for the Japanese luxury brand, there was just so much improvement at the top that this score resulted in it dropping to fifth place.
Rounding out the top five in descending order: Honda with an 86, BMW with an 85, Toyota with an 85, and GMC, Infiniti, Subaru and Lexus tied at 84. Other than Lincoln, the big winners this year were Infiniti with a 9 percent improvement, Honda and GMC with 8 percent jumps, and Chrysler with a 7 percent jump.
On the other end of the spectrum is Acura with a 7 percent drop and VW with a 3 percent drop. Acura's fall is so significant that it went from being tied for second place last year (83) to dead last in 2016 (76).
In addition to having the highest customer-satisfaction rating, Lincoln also has loads of great deals right now, including a 36-month lease on the 2017 MKZ Hybrid for just $319 per month after an initial payment of $2,994.