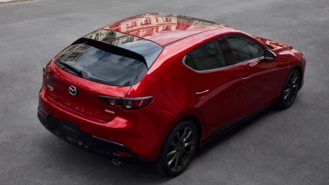 The age of not having to pay an arm and a leg for a manual transmission car appears to be coming to an end. Sporty hatchbacks seem to be a noteworthy casualty in the general decline in affordability car shoppers face in 2019. Here are some examples of why that's shaping up to be the case.
The redesigned 2019 Mazda3 starts at just $21,895, but the only way to get the 6-speed manual is by opting for the $28,395 Mazda3 Premium hatchback — a $6,500 step up in price. Last year's Mazda3 Sport offers the option for as little as $20,240, which equates to an over $8,100 difference in price.
A close look at recent order guides reveals the 2019 Hyundai Elantra GT is no longer available in base form with a 6-speed manual. Now, your only option is the $24,220 N-Line model. Previously, you could get a 2018 Elantra GT in base trim with the manual for $20,235, making the latest version a nearly $4,000 step up.
For 2019, Honda took away the manual option in the Civic LX hatchback. Now, you have to opt for the $23,170 Sport to get a 6-speed manual. Last year's LX allowed buyers to get it for as little as $21,070, making the newer option a $2,100 step up in price.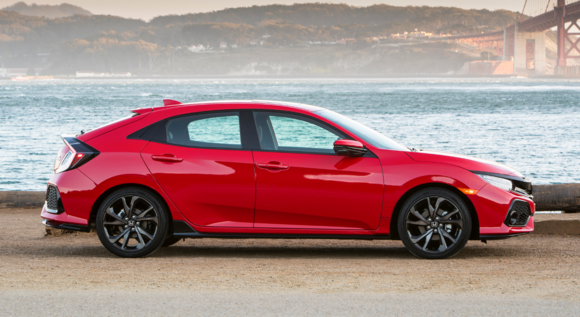 Few would consider the Yaris sporty, but the car's $16,565 price made it one of Toyota's most affordable models. Now that the brand is no longer selling it for 2019, the next step up as far as hatchbacks go is the $20,920 Corolla Hatchback. That's an over $4,300 step up, although the brand says it has Yaris news coming for 2020.
Given America's affinity for automatics, some may not be surprised by any of this. What's likely happening is that automakers are tying the manual more closely with sportier trims buyers were already going to choose. But shoppers looking for an affordable option may be in for sticker shock.
So are there still cheap(ish) manual hatchbacks out there?
You can still buy a 2019 Honda Fit LX from $17,110 if you can't stand the thought of the optional CVT. There's also the 2019 Hyundai Veloster from $19,420, though a $1,750 incentive knocks the price down to the sub-$18k range. The 2019 Subaru Impreza hatchback starts at $19,980 and comes with all-wheel drive.
Shoppers looking for a bit more excitement can still find bargains on the 2019 Ford Fiesta ST. Now in its final year, the car has a sticker price of $22,315 and carries at least $2,000 in incentives at the moment. If you're looking for an entry-level version of one of the models listed further up this page, your best bet will be a 2018 model.
View all available hatchback models