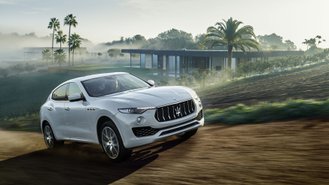 Fiat Chrysler Automobiles CEO Sergio Marchionne has told the company's investors that sub-brand Maserati will be spearheading the company's electrification plans, starting from 2019, Motor Trend reports.
The 65-year-old executive, who is scheduled to retire in April 2019, has picked Maserati to lead the electrification project because its models have a high profit-margin, and thus will offset the increase in the production cost owing to the electric technology. The first Maserati to be electrified will be the Levante SUV. It will get a plug-in hybrid variant that will share its components with the Pacifica minivan. As the Levante is based on the same platform as the Ghibli and Quattroporte sedans, it means the two can incorporate the electrified powertrains, as well. Furthermore, Maserati will launch a sportscar called Alfieri, in 2019 or 2020, with a pure-electric option and the next-generation GranTurismo, due in 2020, will also receive some kind of electric propulsion. Overall, half of Maserati's portfolio could use either an all-electric or hybrid powertrain by 2020, MT reports.
Marchionne's move here isn't a very surprising one – adding pricey technology to high-dollar models to offset the costs of research, development, and deployment and then applying the lessons learned to more mainstream products is an auto industry trademark. While FCA will be focusing its electric push on Maserati, it's a virtual certainty that versions of that tech will trickle down to Chrysler, Dodge, Jeep, and even Ram-branded vehicles.
Previously, Marchionne and FCA have been pessimistic about electric cars because of their high development costs. Naturally, FCA has only two green cars on its portfolio at present — the limited-market Fiat 500e hatchback and the Chrysler Pacifica Hybrid. However, with the increasing sentiment against internal combustion engine cars, specifically diesels, Marchionne believes that it is necessary for Fiat to shift toward hybrid and electric cars if the company wants to remain relevant.