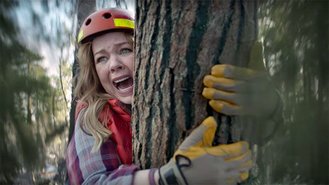 Fuel may be cheap, but the environment is still in peril. Kia says you could either drive its new Niro gas-electric hybrid to curb climate change, or be like actress Melissa McCarthy and try to save the planet first-hand.
Watch this ad before you make up your mind. McCarthy, of Ghostbusters, Bridesmaids, and Gilmore Girls fame, stars in the new ad for the Kia Niro that's airing Sunday during Super Bowl 51. In it, McCarthy tries to save whales, trees, icebergs and other endangered things, which proves comical for her.
The Niro is available only as a gas-electric hybrid, rivaling models such as the Toyota Prius, but launching as a compact crossover for a sedan-adverse buying public. With estimated fuel economy of 52 mpg city and 49 highway, it is pretty efficient for its size. But because of low fuel prices that are deflating sales of hybrids from all manufacturers, Kia needs to make a splash if the Niro has any chance of landing on buyers' radars. Which is where McCarthy comes in.
"For years, I've been trying to find the perfect project that combined the real threat of me breaking every bone in my body, with my desire to help save the environment. Thanks Kia!!! XOXO Love, Melissa."
Oh, Melissa.