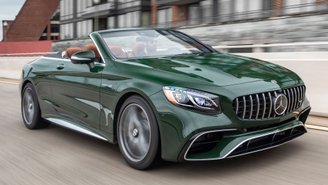 At the end of July, we heard rumors that Mercedes-Benz was looking to trim its lineup to cut costs, reduce complexity for dealerships, and make things easier for consumers. Reports indicated that the S-, C-, and E-Class coupes and convertibles were the proposed vehicles to be discontinued. Now, nearly a month after hearing rumors of the news, Mercedes officially announced that 2021 will be the last for the S-Class Coupe and Cabriolet models.
With a new version of the S-Class on the horizon, Mercedes is looking to reduce the number of available configurations in the lineup by simplifying the model's roster. Unfortunately, for consumers, that means the 2021 S-Class Coupe and Cabriolet will be the last time, at least for the foreseeable future, where they'll be able to purchase a two-door and a convertible version of the models new from the dealership. The AMG versions of the coupe and convertible S-Class will be discontinued, as well after the 2021 model year.
Mercedes has offered the current S-Class Coupe and Cabriolet since it introduced the sixth-gen model in 2014. At the moment, the vehicles are available in two trims: S560 and AMG S63. The former comes with a 463-horsepower turbocharged 4.0-liter V8 engine, while the latter is equipped with a 603-horsepower variant of the same V8 engine.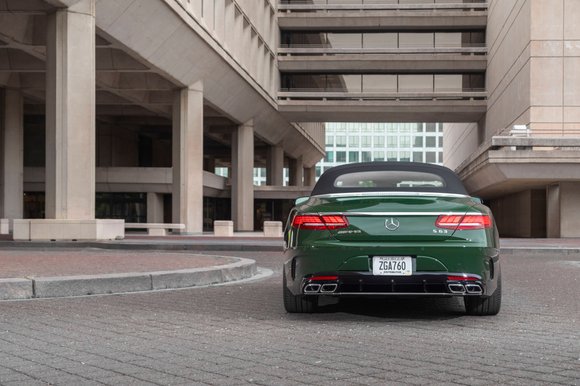 Hearing that the coupe and convertible body styles have been discontinued isn't surprising. Luxury car buyers are naturally shifting toward SUVs and many consumers don't see the point of spending over $130,000 on a two-door or convertible luxury vehicle these days. Compared with the more affordable GLS, the S-Class has struggled in terms of sales. Last year, Mercedes sold 22,615 units of the GLS and 12,503 units of the S-Class in the U.S. We're assuming that figure includes the entire S-Class range.
Mercedes didn't officially say why it decided to discontinue the two body styles, but the S-Class remains an important nameplate for the brand. The model represents the pinnacle for the brand, offering opulent touches, cutting-edge features, and powerful engines. It also continues to be the benchmark in the segment.
With a starting price tag of $131,145 for the coupe and $139,595 for the convertible model, the S-Class Coupe and Cabriolet don't have many competitors. The Lexus LC starts at $93,975, Lexus LC Convertible is priced at $102,025, BMW 8-Series Coupe costs $88,895, and BMW 8-Series Convertible carries a starting price tag of $98,395. In the niche segment, the S-Class Coupe and Cabriolet are some of the most expensive options available.