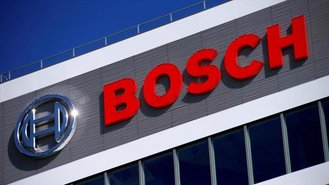 A driverless Mercedes-Benz taxi could be your future ride home.
According to Reuters, Mercedes-Benz parent Daimler has partnered with Bosch to develop future autonomous vehicles, likely destined for ride hailing and share services such as Daimler's own Car2Go.
Similar to Uber and Volvo's agreement, Mercedes-Benz will supply vehicles to be fit with a software developed by Bosch to allow for self-driving functions. The goal is to create, "production-ready development of a driving system which will allow cars to drive fully autonomously in the city," Daimler said Tuesday in a statement.
Daimler had previously tried to develop autonomous software on its own, but the race among automakers is heating up. Besides the aforementioned Volvo, BMW, Tesla and the Volkswagen Group are well underway to bring autonomous vehicles to market early next decade. Some automakers are also teaming with or creating ride share services to market the vehicles, as General Motors has done.
Trying to see what the future of driving and sharing services will look like, Daimler is looking to cover all of its bases by sending the software development off to Bosch while it continues to engineer cars. That means the next-generation of Mercedes vehicles could be doing most (or all) of the driving on their own.