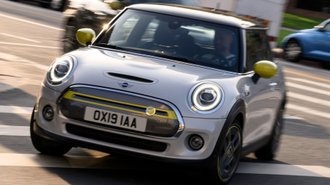 MINI is hoping to take the battle for the hearts & minds of prospective EV buyers to local malls in an effort to battle Tesla. According to a bulletin sent to dealers, the brand plans to launch a campaign later this month involving advertising about the new all-electric MINI Cooper SE adjacent to Tesla's showrooms.
While Tesla has sent mixed messages about its plans to keep or close its stores, the effort from MINI appears to be a clear way for the iconic British brand to get its electric car in front of Tesla shoppers. However, based on what we know so far, the company appears to face somewhat of an uphill battle.
Last month, MINI announced that the Cooper SE would feature a range equivalent to approximately 146 to 168 miles based on the car's European specs. That's considerably less than the Tesla Model 3, which offers an EPA-estimated range of up to 310 miles and features like semi-autonomous driving.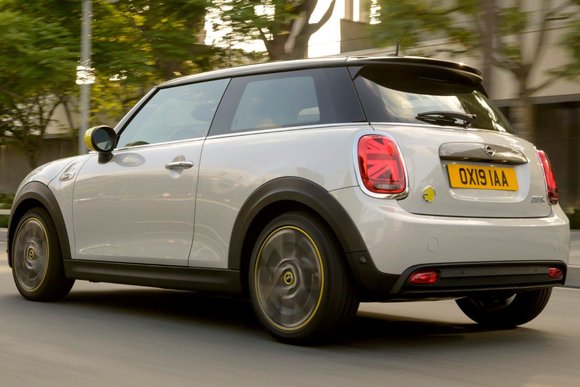 One area that could allow the new MINI to undercut the Model 3 is in terms of price and straightforwardness. Tesla buyers have had to contend with multiple changes in pricing & specs, sometimes within less than a week. In some instances, the company opted to hide its most affordable offerings.
According to Tesla's website, Model 3 prices currently start at $40,190 with destination for the Standard Range Plus with 240 miles of range. U.S. pricing for the Cooper SE hasn't been announced but will start at 32,000 Euros in Europe, a figure that translates to roughly $35,800 US Dollars.
Will MINI be able to make a strong case for the Cooper SE given that shoppers already have access to vehicles like the Chevy Bolt EV, Nissan LEAF Plus, and Kona EV? Although that certainly remains to be seen, we suspect the brand will need to generate some genuine excitement first.