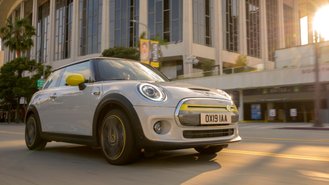 Mini is once again diving headfirst in the electric vehicle arena with the Cooper SE, a new three-door runabout that should begin arriving at U.S. dealerships early next year. The move from Mini's parent company BMW is the first salvo of new electric vehicles.
The Mini Cooper SE will retain the brand's tiny footprint and spirited driving dynamics, though the three-door hatchback design could limit its reach. However, it'll be perfect for its urban customers who aren't searching for the biggest crossover or SUV money can buy.
When the Mini Cooper SE arrives, it will sport a 32.6-kilowatt-hour battery capable of providing between 146 and 168 miles of range; however, that's the range in Europe. The range for the U.S., as determined by the EPA, could be significantly lower. However, it won't be a slouch. Mini says the front-wheel drive-motor, which makes181 horsepower and 199 pound-feet of torque, helps the hatch sprint from zero to 62 miles per hour in a claimed 7.3 seconds.
The Cooper SE will feature four drive modes and two regenerative brake settings. The drive modes include Comfort, Sport, Eco Mode, and Eco Plus. Eco Plus disables dual-zone climate while reducing power. Eco Mode aims to maximize range. The two-mode regenerative braking system will allow for one-pedal driving with a robust regenerative brake setting. However, those you want a more traditional feel will have that optional available. Mini also says the Cooper SE is capable of charging up to 50 kW, delivering 80 to 90 miles, in about a half-hour.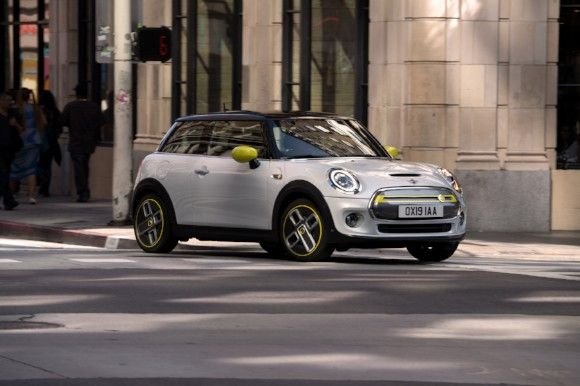 Inside, the Mini Cooper SE will feature a unique 5.5-inch digital instrument cluster that will show speed, range, charge, power demand, navigation, and other bits of information such as phone and audio information. There is also a larger dash screen for more information with navigation as a standard feature.
U.S. pricing for the Mini Cooper SE has yet to be announced; however, in Europe, it will start at 32,000 euros, which is about $35,800 at current exchange rates.