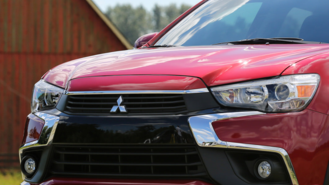 Mitsubishi has issued a recall affecting a total of 141,053 models because of a defective drive belt automatic tensioner flange. The flange may crack, which could lead to the drive belt becoming loose and causing the engine to stall. At this time, there are no reports of crashes, injuries, or fatalities associated with the recall.
The recall affects the following products:
This recall only affects vehicles with 4B11 2.0-liter engine or the 4B12 2.4-liter engine. The V6-powered version of the Outlander and the turbocharged Lancer Evolution X escape unscathed.
To give an idea of how expansive this recall is, consider this – Mitsubishi is recalling 141,000 vehicles, but between model year 2008 and model year 2012, it only sold 343,000 vehicles in the US. That means 41 percent of the vehicles Mitsubishi sold over a five-year span have faulty belt tensioners.
Mitsubishi will notify affected owners and distribute a plan to dealers to replace the defective belt tensioners with an upgraded one at no cost. The recall will begin on March t27.