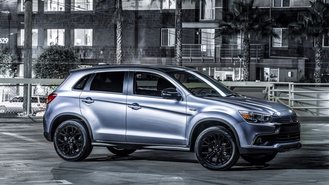 Mitsubishi may have fallen off buyers' radars in recent years, hobbled by a diminished lineup and vanishing dealerships, but a recent tie-up with Nissan may help the embattled Japanese brand in the US.
Now part of the Renault-Nissan alliance, Mitsubishi could receive new products and new dealers, according to new chief operating officer Trevor Mann. In an interview with Automotive News, Mann said he would examine adding a pickup and sedan to Mitsubishi's US lineup.
"We need to start to grow. We need to start to improve our network. We can reopen many things," Mann told AN.
Mitsubishi currently sells the Mirage subcompact sedan and hatchback, the compact Outlander Sport crossover, and the three-row Outlander. A plug-in hybrid version of the Outlander is due this year after numerous delays, and the Eclipse Cross crossover will arrive next year.
But the compact Lancer sedan will die after 2017, following in the footsteps of the loathsome Gallant mid-sizer. Meanwhile, Mitsubishi hasn't sold a pickup truck since the Raider, a rebadged Dodge Dakota, was shelved in 2009. Crossovers are all the rage in the US right now, but Mitsubishi needs to compete in more than a couple segments if it truly wants to attract American drivers.
Mann also said future Mitsubishi models may share parts with Nissans or Renaults, and may even be built in one of Nissan's North American plants. Some US Nissan dealers may be offered the chance to sell and service Mitsubishi models, too, which would certainly help bolster the struggling brand's dealership network.