The Mitsubishi Mirage has taken plenty of flak from experts regarding its looks, powertrain, and overly simple cabin. The fact of the matter is, however, it is cheap transportation that get the job done for people on a tight budget. At the L.A. Auto Show, Mitsubishi revealed the Mirage's new look and updated mechanical bits hoping to win buyer and critic support.
Up front, the 2017 Mirage gains a new-look bumper that has a chrome stripe and new fog lights, while its grille and headlights also get more modern looks. Also new is the hood, which now features more ridges and angles, better aligning it with the style of today's cars. Mitsubishi also redesigned the rear bumper.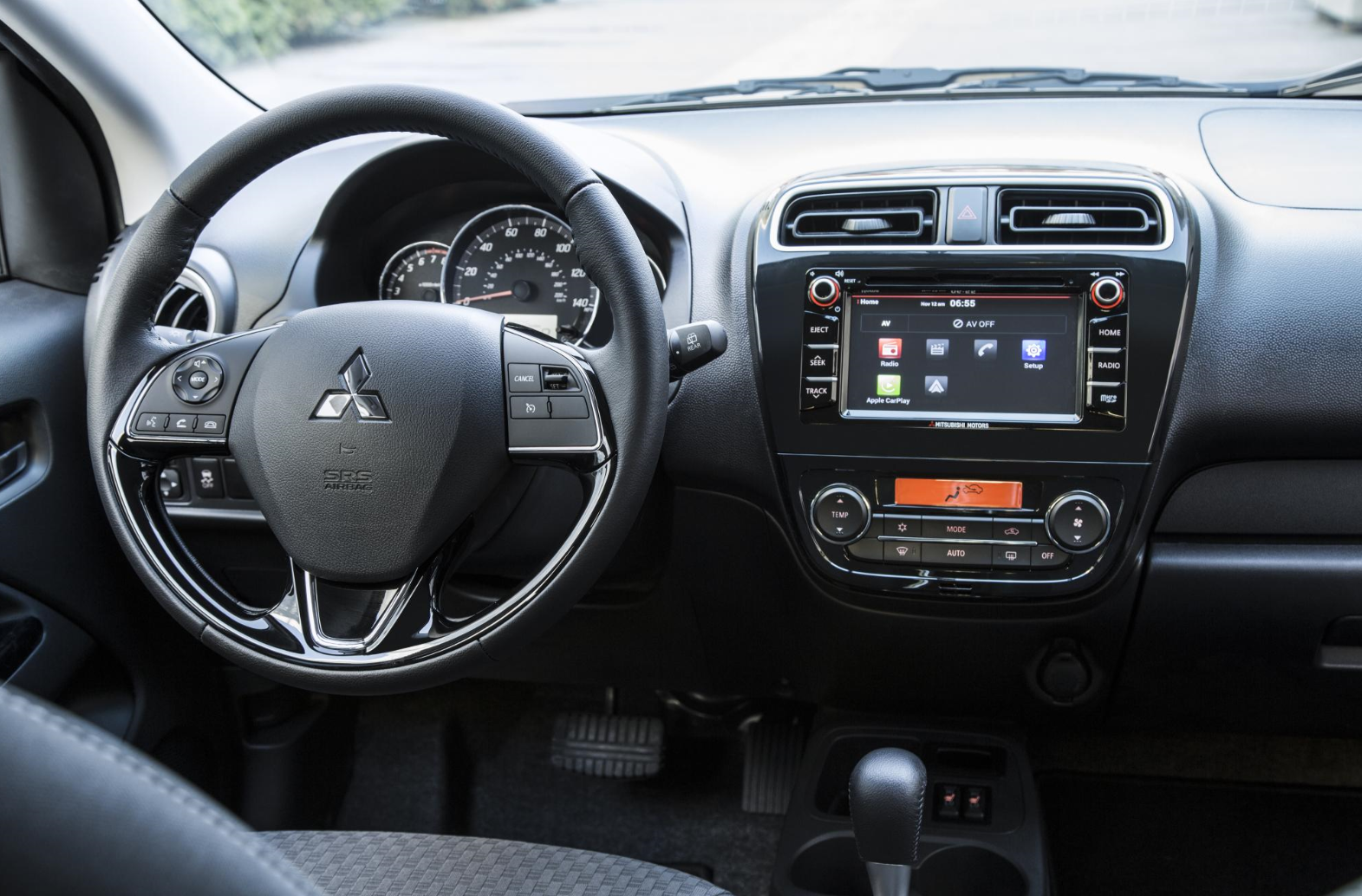 There were a few changes inside the cabin, as well, but the look remains similar to the current model. The new bits include upgraded cloth upholstery for the seats, a new gauge cluster, a new steering wheel, a revised shifter bezel, an available 300-watt Rockford Fosgate audio system, and an available in-car display with Apple CarPlay and Android Auto capabilities.
Get pricing on the newest Mitsubishi Mirage »
Mechanical changes to the 2017 Mirage include an extra 4 horsepower from its 1.2-liter three-cylinder engine, bringing it to 78 horsepower, and a revised chassis. The latter includes a stiffer front suspension by way of updated springs and dampers, and better braking thanks to larger front rotors and rear drums.
While we don't expect this fairly comprehensive refresh will earn rave reviews for the Mirage rave, we do think that Mitsubishi addressed a few of the biggest complaints.
With this redesigned 2017 Mirage set to arrive in the spring of 2016, look for the 2015 Mirage to gain a handful of new deals to help liquidate inventory.