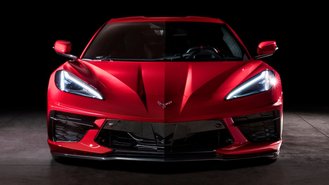 2019 has been a great year for new car reveals and 2020 is when a lot of the great vehicles we saw this year are expected to go on sale. Automakers continued to push out crossovers and SUVs, but a few electric cars, luxury vehicles, and high-performance cars took us by surprise in 2019. With that being said, here are a few of our most anticipated cars for 2020.
Chevrolet Corvette
The Chevrolet C8 Corvette is a car consumers have been waiting for Chevy to make for decades. A mid-engine version of the Corvette has been rumored for years, but the C8 model finally brings that rumor to light. In addition to having the engine moved to the middle of the body, the C8 Corvette is the most powerful base Corvette to date, featuring a 495-horsepower 6.2-liter V8. It's also the quickest, as the sports car has a zero to 60 mph time of just 2.9 seconds.
With a starting price of under $60,000, the C8 Corvette is expected to be a hit. Unfortunately, because of the UAW strike, Chevrolet's production of the sports car was delayed until February 2020. 2020 might be around the corner, but February seems like it's way off in the distance. Still, that gives consumers that want to jump on a model before the expected price increases occur still have time to reserve one, as Chevy hasn't reached its maximum number of reservations yet.
Learn More About The Corvette »
Ford Mustang Mach-E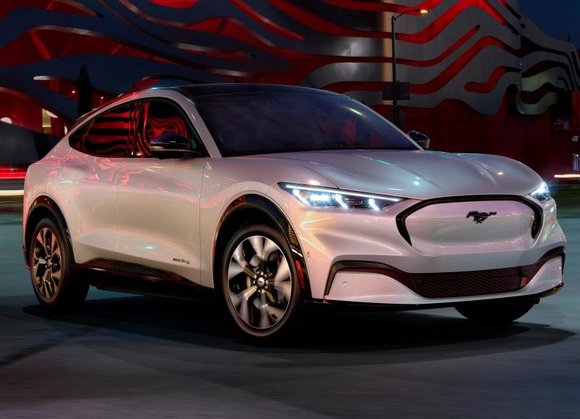 When Ford announced the Mustang Mach-E, we rolled our eyes. A crossover electric vehicle with Mustang styling? It didn't exactly sound inspiring, but after seeing the EV at the Los Angeles Auto Show, the Mach-E works. The electric crossover has just the right amount of design elements from the Mustang to make it recognizable, but not enough to where it's intruding on the pony car's party. Beyond its looks, the Mach-E is poised to be a popular option thanks to its useable range.
While Ford will offer the Mach-E in multiple trims, we're really looking forward to the Premium, which will be available before the end of 2020 – the rest of the lineup won't be available until 2021. The Premium is expected to have a range of 300 miles for rear-wheel-drive models and a zero to 60 mph time in the mid-five-second range. Pricing is expected to be reasonable, as the Premium will have an estimated MSRP of $50,600. With its range and price, the Mach-E is a direct competitor to the Hyundai Kona Electric, Kia Niro Electric, Jaguar I-Pace, and Audi e-tron.
Audi RS 6 Avant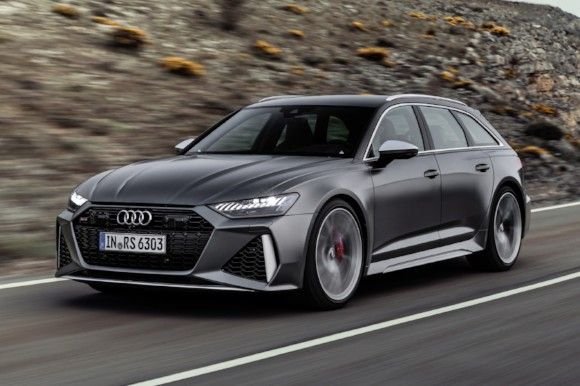 Wagons have all but disappeared from the U.S. market. Only a few wagons continue to be sold and of those few, only a handful put performance first. Despite the lack of competitors, Audi wants to portray wagons in a new light with the high-performance RS 6 Avant. It's been 18 long years since Audi has sold a RS 6 model in the U.S., but based on the specs, it's been worth the wait.
Power for the RS 6 Avant comes from a twin-turbocharged 4.0-liter V8 that's paired to a 48-volt mild-hybrid system. Combined output is rated at 591 horsepower and 590 pound-feet of torque. Quattro all-wheel drive and an eight-speed Tiptronic transmission result in a zero to 62 mph time of just 3.6 seconds. With the Dynamic Package Plus ticked, the wagon will top out at 190 mph. The RS 6 Avant isn't just a straight-line stormer, adaptive suspension, rear-wheel steering, and enormous 16.5-inch front brakes ensure the vehicle can corner and stop quickly, too. By the sound of things, Audi's bringing the ultimate rival to the Mercedes-AMG E63 S.
Learn More About The RS 6 Avant »
BMW 2 Series Gran Coupe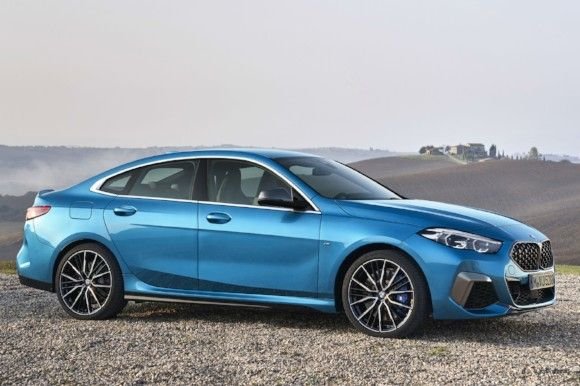 German automakers are starting to expand their lineups to include smaller, more affordable models in the hopes of drawing younger consumers in. For BMW, that job is up to the new 2 Series Gran Coupe. While called a 2 Series, the 2 Series Gran Coupe isn't related to the coupe and convertible models. The model shares the same front-wheel-drive platform from the X1 and X2 crossovers, while all-wheel drive will also be available.
In addition to being one of the few BMW models to have front-wheel drive, the automaker still focused on performance. Power ranges from 228 horsepower for the 228i xDrive model and goes up to 301 horsepower for the sportier M235i xDrive model. Tech will also be a big part of the 2 Series Gran Coupe, as the vehicle can be fitted with BMW's Live Cockpit Pro system, two 10.25-inch screens, adaptive cruise control, a high-end Harman-Kardon audio system, and wireless charging. The 2 Series Gran Coupe should be a hit with a lot of consumers looking for an entry-level luxury vehicle, though it's pricey, with a starting price tag of $38,495 including destination.
Learn More About The 2 Series Gran Coupe »
Tesla Model Y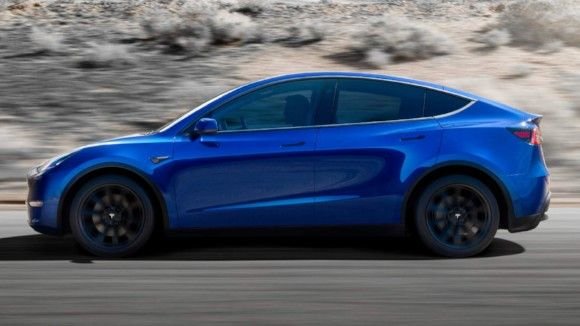 Consumers continue to purchase crossovers and SUVs in large amounts and automakers have finally put two and two together by offering more electric crossovers. The Tesla Model Y looks like an oversized Model 3 with seating for up to seven. As with other Teslas, range is expected to be excellent for the segment, while performance should also be good for the class. Tesla's CEO Elon Musk has stated that we can expect roughly 300 miles of range and a zero to 60 mph time of 3.5 seconds.
As usual, we expect Tesla to unveil the Long Range and Performance models before the Standard Range trim. While the Model Y Standard Range won't come for some time, we're excited to see the vehicle because it fills a slot in Tesla's lineup: an affordable all-electric crossover. The vehicle also won't come with the larger Model X's inornate Falcon Wing doors, meaning it will be a smaller electric crossover with all of Tesla's high-tech goodies and one that's easier to live with. Look for Tesla to offer fully self-driving capability with the Model Y, too. The first models should begin to come out in fall 2020.