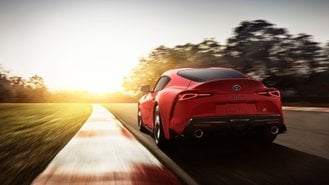 Summer is usually an exciting time for the auto industry. Typically, summer marks the time when new, exciting vehicles that have received some updates or are all new start to trickle out to dealers.
This summer will be interesting because of the coronavirus. The pandemic required automakers to shut down their North American factories for a few months, delaying the release of new models and making a few highly-sought after models tough to find on dealer lots. With automakers ramping production up and things starting to get back to normal, we're hoping to see delayed vehicles come out shortly. Regardless of whether they've been delayed or not, here are the most-anticipated new car releases for this summer.
Genesis GV80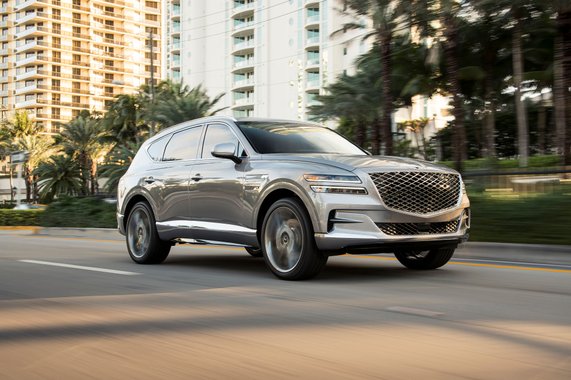 The Genesis GV80 is the automaker's first SUV and is a way for the brand to enter the highly contested midsize segment. The GV80 will be available with an impressive array of high-tech features, including an optional 14.5-inch touchscreen, a standard semi-autonomous driving mode, and Remote Smart Park Assist that helps it feel like a true flagship option. Genesis needed an SUV to be a stronger competitor to brands like Mercedes-Benz, Audi, BMW, and Lexus and the GV80 is a great way to show it means business.
The 2021 Genesis GV80 is expected to go on sale this summer with a starting price of $49,925 for four-cylinder models and $60,175 for models with the V6 engine. Regardless of what powertrain you go with, the GV80 continues Genesis' trend of offering excellent value in a segment that's not known for it. Genesis is currently accepting reservations for the SUV.
Learn More About The 2021 GV80 »
Toyota Venza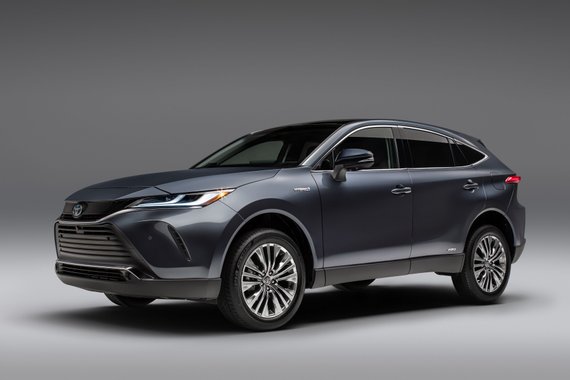 It's no secret that SUVs and crossovers continue to be hot for automakers, so a few have resorted to resurrecting retired nameplates in modern options. The 2021 Toyota Venza is the perfect example of that. Expected to slot in between the compact Toyota RAV4 and midsize Highlander, the Venza will be a stylish, two-row SUV that's only available with a hybrid powertrain. That last bit means the Venza is expected to be rated at up to 40 mpg combined.
The Venza's main focus is to act as a more upscale option in Toyota's SUV lineup. As such, it will come with more available high-end features like a 12.3-inch touchscreen, a digital rearview mirror, and an electrochromic panoramic sunroof – a feature usually saved for expensive luxury vehicles. Pricing for the 2021 Venza hasn't been announced yet and the SUV is expected to go on sale this August.
Learn More About The 2021 Venza »
Toyota Supra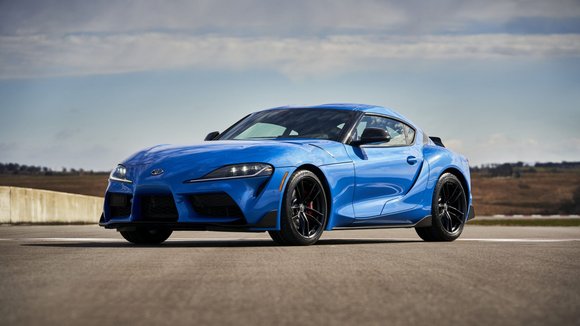 After appearing on the market as an all-new vehicle last year, the Toyota Supra garnered attention for reviving the legendary name and for being built in partnership with BMW. Now that the initial shock has worn off, Toyota is using the second model year to announce a massive addition: a more affordable four-cylinder powertrain. While pricing for the powertrain hasn't been announced yet, we're expecting it to undercut the six-cylinder powertrain by quite a lot of money and should help broaden the sports car's appeal.
The turbocharged 2.0-liter four-cylinder Supra is rated at 255 horsepower and comes with a variety of changes over models with the more powerful six-cylinder engine. Smaller brakes, a mechanical differential, different suspension, smaller 18-inch wheels, and less convenience features help bring the four-cylinder Supra's price down. The all-new four-cylinder powertrain is expected to arrive at dealerships before the end of June.
Learn More About The 2021 Supra »
Chevrolet Colorado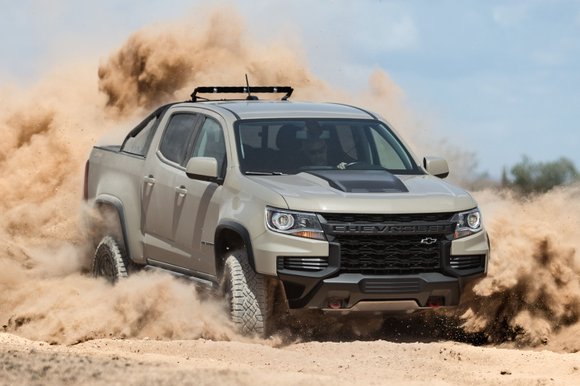 The 2021 Chevrolet Colorado is getting a new look for the model year. All Colorados wear an updated front fascia and get a tailgate that has "Chevrolet" embossed onto it instead of a Chevy badge. Beyond the exterior changes, the Base Extended Cab has been discontinued for the 2021 model year. While small, the changes are meant to keep the Colorado fresh among newer rivals like the Ford Ranger and Jeep Gladiator.
Pricing for the 2021 Colorado will start at $26,395. Production of the compact pickup truck was expected to start in April 2020, but we're certain General Motors' plant closures during the pandemic have pushed the release date of the Colorado back by a few months.
Learn More About The 2021 Colorado »
Chevrolet Tahoe/GMC Yukon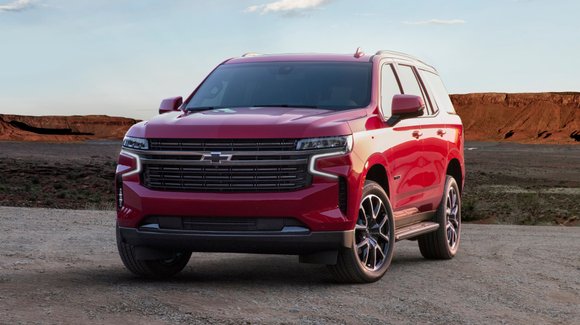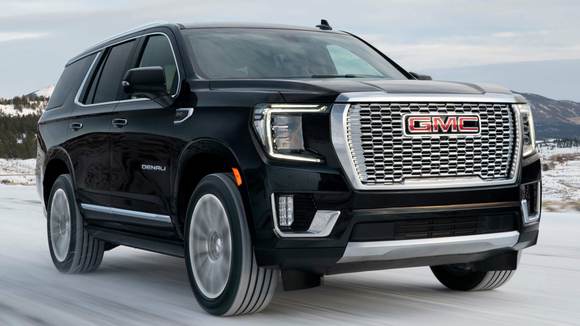 Large SUVs are General Motors' bread and butter, which makes the extensive changes that were made to the 2021 Chevrolet Tahoe and GMC Yukon incredibly noteworthy. Larger, packed with more standard features, and featuring more upscale designs, the Tahoe and Yukon have improved in every way over their respective predecessors. Furthermore, both SUVs now come with independent rear suspension, improving ride quality and increasing cargo space. A new 3.0-liter turbodiesel engine makes an appearance with 277 hp and 460 lb-ft of torque. Moving up to the Yukon Denali brings a unique interior design that looks far more upscale than the one found in the Tahoe.
The redesigned Tahoe and Yukon are two vehicles that could have been part of a delay that was brought on by the coronavirus. Because of the pandemic, General Motors was forced to delay the launch of multiple 2021 model year vehicles as a way to save some money. The updated SUVs were expected to begin being produced in April. GM hasn't confirmed a new timeline for the SUVs, so we believe that production should only be pushed back by a few months, though the vehicles could be postponed to be released as 2022 models.
Learn More About The 2021 Tahoe »