The Nissan GT-R debuted over a decade ago at the 2007 Tokyo Motor Show. Since then, little has changed. It still retains the same general design it debuted with. Yes, horsepower and torque have increased since then, yet not substantially, which makes Nissan's announcement of the 2020 GT-R's price so shocking. For 2020, Nissan will drop its low-priced Pure trim level making the GT-R Premium the entry-level offering. While the GT-R Pure started at $101,685 for the 2019 model year, the 2020 GT-R Premium will command $115,235, including the $1,695 destination charge. The most-expensive 2020 Nissan GT-R, the Nismo, will require $212,435.
The 2020 GT-R Nismo, the model's top-tier offering, is $35,200 more expensive than the 2019 model even though output remains the same at 600 horsepower. However, Nissan claims its revised design improves acceleration by 20 percent while using the same turbochargers from the GT3-class race car.
The new entry-level GT-R receives new 20-inch wheels, revised turbocharging tuning, and the same 565-hp twin-turbo V6 engine. A special 50th Anniversary Edition starts at $123,735 while the 2020 GT-R Track Edition starts at $147,235. Last year, the track edition started at $130,235; however, it receives the same engine as the Nismo for the 2019 model year.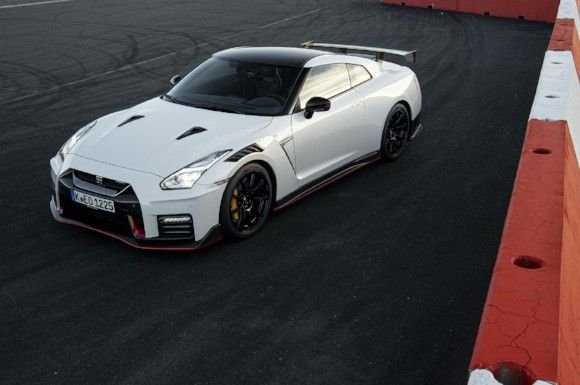 It's difficult to compare the Nissan GT-R to other sports cars. For one, the GT-R sports all-wheel drive, pitting it against the likes of the more-expensive and less-powerful Audi R8. Then you have a car such as the Mercedes-AMG GT R Coupe that starts at nearly $160,000 yet sports a more powerful V8 engine. Then you have a car like the Dodge Challenger SRT Hellcat Redeye, a 797-hp performance predator that starts at $79,440, which includes its gas-guzzler tax and destination charge.
The Nissan GT-R has never sold in high numbers, though sales have fallen by nearly half since 2015. While it still competes with its bountiful performance, it hasn't changed much in the looks department, and some could argue it's showing its age. There is a successor in development, though it's unknown when we'll see it.