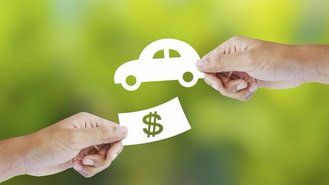 Volkswagen's settlement with U.S. TDI owners is well under way, and the number of folks planning to return their VWs is enormous.
According to Bloomberg, nearly half of the 475,000 affected owners—201,000, to be precise—have registered for the settlement program so far. Of those, the majority have chosen the buyback option. This is according to the lead plaintiff's attorney, Elizabeth Cabraser.
Though she refrained from giving an exact percentage, the fact that more than half are turning their cars in for their pre-September-2015 value is shocking. They are choosing this option in lieu of the upcoming repair and at least $5,100 in compensation.
While many of these buyback selections can be chalked up as folks wanting a newer car, we can't help but think there are plenty of once-faithful VW owners who've lost faith in the German automaker.
Though the buyback is the most expensive route for VW, there is a silver lining to most buyers choosing this option. Buying back affected cars will help VW reach its mandated goal of getting 85 percent of these dirty diesels off the road more quickly, lessening the chances of incurring additional fines.
Also of interest is the extremely low opt-out rate for this settlement. Only 0.05 percent of affected consumers have opted out so far, which translates to just 235 owners of 2-liter TDI-powered models. Clearly, these folks want their share of the $10 billion settlement pot.
Despite all of this cash flowing out of Volkswagen's coffers, the automaker continues to offer great deals. One such deal is the 36-month lease it's offering on the 2016 Passat 1.8T S Automatic, which runs $179 per month with $1,489 due at signing. There is also a 36-month lease deal on the 2016 Jetta 1.4T S Automatic that costs $139 per month with $1,999 due at signing.